This Is What The Amazon Kids Ate While Stranded In The Jungle For 40 Days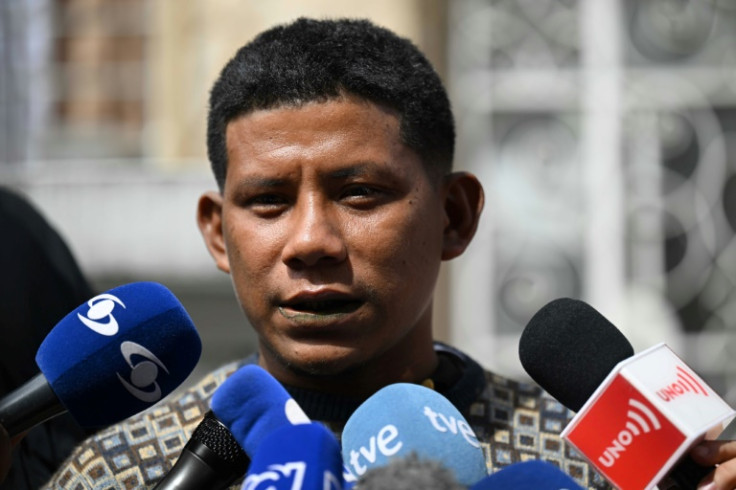 KEY POINTS
Medical reports confirmed the children, although still dehydrated, are now well and out of danger
They were found by a Colombian military rescue dog, members of the military, and local indigenous groups
Pedro Suarez said the children survived due to their indigenous roots and knowledge of the jungle
The four children who were lost in the Amazon jungle for more than a month after their plane crashed ate cassava flour to save their lives, a Colombian military special forces official confirmed in a report.
Spokesperson Pedro Arnulfo Sanchez Suarez said the children ate "three kilograms of farina," a coarse cassava flour commonly used by indigenous tribes in the region, per a CNN report.
"Days after the crash, they ate the farina which they had carried there ... but they ran out of food and decided to look for a place where they could stay alive," Suarez said.
"They were malnourished but fully conscious and lucid when we found them," he added.
The four children – identified as 13-year-old Lesly Jacombaire Mucutuy, 9-year-old Soleiny Jacobombaire Mucutuy, 4-year-old Tien Ranoque Mucutuy, and infant Cristin Ranoque Mucutuy – are currently in a hospital in Bogota recovering after an air ambulance of the Colombian Air Force rescued them Friday, according to officials.
Suarez said the children survived due to their indigenous roots and knowledge of the jungle.
"Their indigenous origins allowed them to acquire a certain immunity against diseases in the jungle and having knowledge of the jungle itself – knowing what to eat and what not to eat – as well as finding water kept them alive – which would not have been possible (if they) were not used to that type of hostile environment," Suarez said.
"They are children of the jungle, and now they are children of Colombia," Colombian President Gustavo Petro told reporters after visiting the young survivors at the hospital on Saturday.
Medical reports confirmed that the children, although still dehydrated and could not eat food, were well and out of danger.
"What's required now is to stabilize [their health]," Ivan Velasquez, the Colombian Defense Minister, told reporters at a press conference in front of the hospital where the children were being treated.
The children's mother, Magdalena Mucutuy Valencia, did not survive the plane crash on May 1. In a report by The Guardian Sunday, the dad said his daughter told him their mother was alive for four days and told them to leave her to survive.
"My daughter has told me that their mother was alive for four days," Manual Ranoque said.
"Before she died, she said to them, 'Maybe you should go. You guys are going to see the kind of man your dad is, and he's going to show you the same kind of great love that I have shown you,'" he added.
A Colombian military rescue dog, members of the military and local indigenous groups found the children.
A local journalist with El Tiempo, Alicia Mendez, told The Guardian that the children were able to hear the messages of the rescue operators; however, they were spooked and hid in the bush.
"They heard the message, and they were afraid. They hid in the bush so as not to be found," Mendez said.
"Every time [the search team] was close, they hid," she added. "We don't know what was going through their little heads."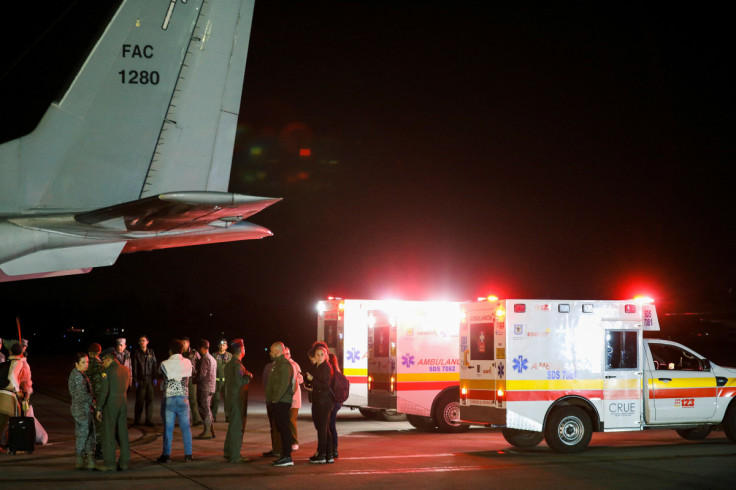 © Copyright IBTimes 2023. All rights reserved.