Tiger Woods Update: Experts Weigh In On New Car Crash Details, Ambien Speculations
KEY POINTS
Experts said they cannot conclude at the moment whether or not Tiger Woods had been driving on Ambien on Feb. 23
Woods had Ambien in his system when he was arrested on suspicion of driving under the influence in 2017
Woods also admitted to taking the sleep medication before his car crash in Florida in 2009
Tiger Woods's history of driving on Ambien has been brought up after new details emerged about his car crash last month in Southern California.
During his Feb. 23 crash, Woods told a Los Angeles County Sheriff deputy that he "did not know" how the car crash occurred and "did not even remember driving," according to an affidavit for a search warrant used to retrieve the vehicle's black box that was obtained by USA Today Sports. He once again said he did not recall driving at the hospital.
There was no mention of head injuries other than "injuries/lacerations to his face" in the affidavit. The sheriff's department did not request blood evidence to check for drug use as they saw no evidence of Woods being impaired.
Weighing in on the possibility of Woods having had the sleep medication zolpidem, commonly known as Ambien, in his system that day, experts USA Today Sports spoke to said that they cannot draw conclusions at the moment. They also suggested that Woods' actions may have been caused by other factors.
"But I know where you look at the prior conduct and suspect there may be something else here at play," said Charles Schack, the president of Crash Experts, which analyzes traffic accidents for law firms and insurance companies.
In a 2009 crash outside his Florida home, Woods was found unconscious and snoring in his Cadillac Escalade, according to a witness statement in a police report. He later admitted that he used Ambien. However, he didn't directly answer if the medicine played a role in his accident when asked at a conference.
In 2017, a toxicology report found that Woods had five drugs in his system, including Ambien, when he was found asleep at the wheel of his Mercedes-Benz along a Florida roadway. He told the police officer who found him at the time that he did not know where he was and that he "takes several prescriptions."
For his Feb. 23 incident, the evidence released so far "supports the suspicion" that Woods may have been driving on Ambien, according to some experts USA Today Sports contacted. These include the way Woods' vehicle left the road as if he had been asleep at the wheel.
"I can tell you I do not recall a case where the driver had an independent recollection of what occurred immediately prior to the actual collision itself," said former police detective Jonathan Cherney, who is familiar with sleep-driving, or driving while not fully awake and then not remembering.
He continued, "Now that's not to say that there are some drivers who may recollect what happened, but I personally do not recall any who were able to provide a detailed description of how a crash occurred."
Rami Hashish of the National Biomechanics Institute, which analyzes the cause of accidents, also said the "current available evidence may be consistent with 'sleep-driving,'" which the outlet noted is one of Ambien's side effects.
The investigation is still ongoing. However, a toxicology report is needed to determine the actual cause.
"We can't just assume that somebody's history makes them guilty," Los Angeles Sheriff's Deputy John Schloegl, adding that they did not have the "probable cause" to get approval from a judge for a search warrant to obtain blood evidence from Woods.
Schloegl added that Woods was found awake on the scene after the crash by first responders. But it remains unclear whether or not he was alert when his SUV drifted into the median and off the road.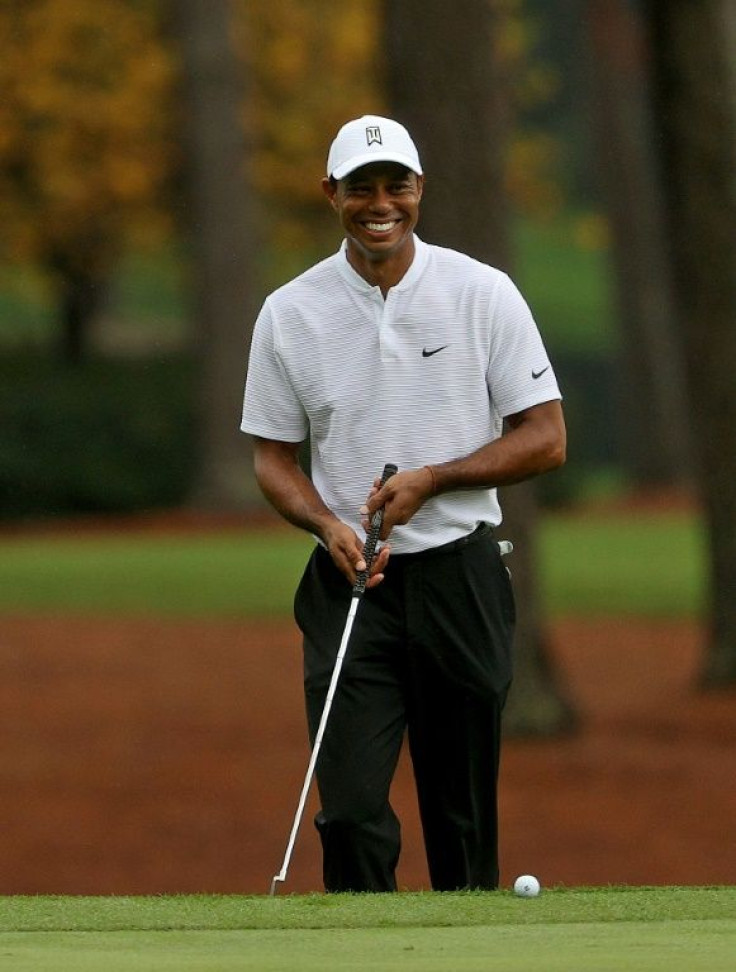 © Copyright IBTimes 2023. All rights reserved.