Tim Tebow Breakup: Star Punt Protector And Camilla Belle Call It Quits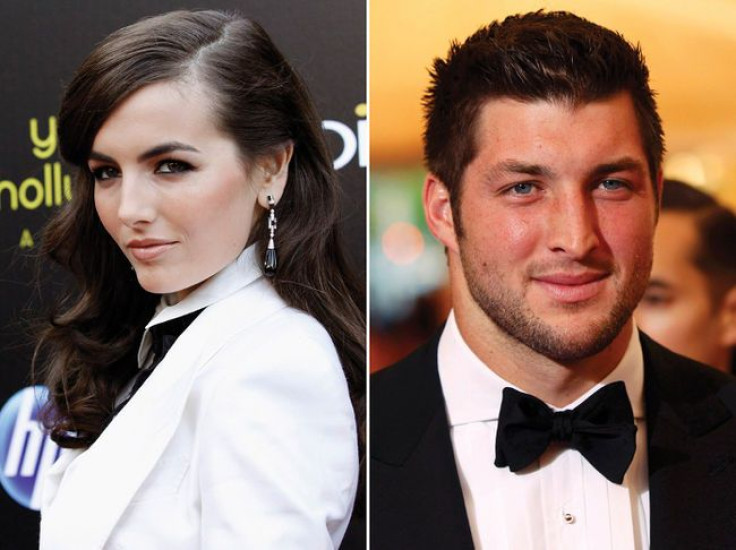 Last year around this time, Tim Tebow was the toast of the town. Miraculously (can you say divinely?), the former Florida star had snagged an NFL spot and made the most of it, leading the Broncos to the playoffs even when the naysayers said his mechanics and field IQ would never translate to the NFL.
You couldn't go three minutes without hearing Tebow's name or seeing his wide-jawed smile. While the same may be true to a lesser extent today (you still see us writing about it, don't you?), Tebow's name has plummeted in sporting lure. What once was a feel good story about the Little Engine that could, is now more of a forlorn remembrance of a guy that was stuck running pitiful QB draws and providing punt coverage this season.
That's all on-the-field. Away from MetLife, things aren't going much better for the fallen star. According to US Weekly, Tebow and girlfriend Camilla Belle have called it quits after two months of dating.
A source told US Weekly that things just weren't working out for the pair.
Keep in mind that these probably weren't bedroom problems. Tebow has vowed to stay celibate until marriage.
In October, Tebow and Belle were spotted holding hands and enjoying a round of bowling in Jacksonville, where the former Gators QB is still revered, and where he could very well wind up next season, if the Jets choose not to retain him.
Before Tebow, Belle reportedly dated Jonas lovebug Joe. The American actress has starred in "Push" and "10,000 BC," among other films.
© Copyright IBTimes 2022. All rights reserved.
FOLLOW MORE IBT NEWS ON THE BELOW CHANNELS