Top Filipina Fencer Shocks Nation, Will Represent Ivory Coast Moving Forward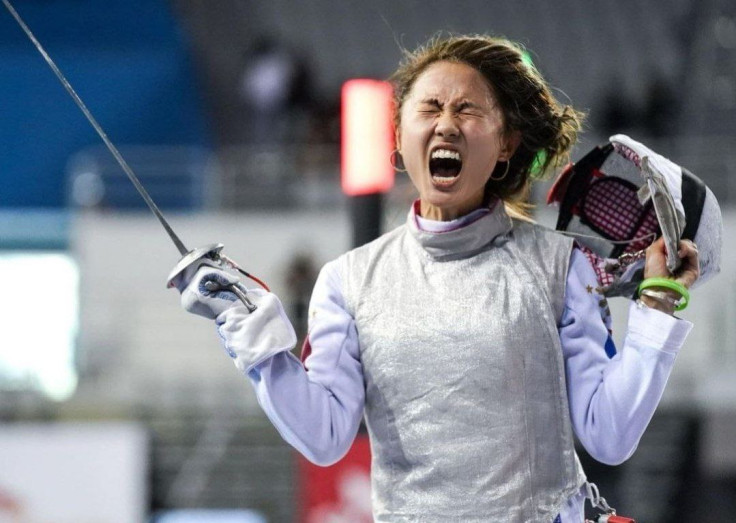 KEY POINTS
Filipina fencer Maxine Esteban will now represent the Ivory Coast in all international competitions
Esteban's move is fueled by her dream to compete in the 2024 Summer Olympics in Paris, France
She joins former Filipino athletes Yuka Saso and Wesley So in changing nationalities
Team sports like basketball, football and volleyball may be the most popular sports in the Southeast Asian country of the Philippines, but its hopes of developing a strong fencing program took a huge blow recently.
Reports from local media outlets in the country broke out on Thursday, June 1 (Wednesday, May 31 in the United States) that Maxine Esteban is taking her talents to West Africa's Ivory Coast as she continues her pursuit of competing in the 2024 Summer Olympics in Paris, France.
The Philippine Fencing Association (PFA) is fully supporting her decision to switch nationalities and filed a petition to the International Fencing Federation (FIE) to immediately waive the three-year residency rule.
PFA President Richard Gomez, who is a local actor-turned-politician that represented the Philippines in the 1995 and 2005 editions of the Southeast Asian (SEA) Games, had the following to say about her move.
"We support her change of nationality representation to Côte d'Ivoire (Ivory Coast) where she is also a naturalized citizen," Gomez was said to have written in a letter to FIE CEO Nathalie Rodriguez as relayed by CNN Philippines.
"As we believe in and support the Olympic spirit that sports know no nationalities, we are happy for Maxine for her decision, and as such we are requesting for the FIE to waive the three-year waiting period of her representation in Côte d'Ivoire so that she can continue, without interruption, all training and participation in all FIE competitions."
The former University Athletics Association of the Philippines Season 81 Rookie of the Year with Ateneo de Manila University has had great international success throughout her young career and even claimed a bronze and silver medal at the 2019 and 2022 SEA Games
According to her Instagram post at the time, her momentum was forced to a stop after sustaining an ACL and PCL tear at the 2022 World Fencing Championship in Cairo, Egypt in July, rendering her unable to compete.
Sources also revealed that the fully-healed Esteban is expected to carry the Ivory Coast's flag at the Coupe Du Monde and Coupe Du Monde par equipes in Tbilisi, Georgia, which will take place on Friday, June 2 and Sunday, June 4 respectively.
Esteban's decision to part ways with the Philippines as she aims for the 2024 Summer Olympics makes her the most recent local athlete to switch nationalities, joining the likes of U.S. Open champ Yuka Saso in 2022 and world No. 8 chess grandmaster Wesley So.
© Copyright IBTimes 2023. All rights reserved.