Transfer Rumors: Real Sociedad Star Waters Down Exit Talks; Barca Move Not Certain
KEY POINTS
Alexander Isak has no plans to leave Real Sociedad
Barcelona's interest in Isak is purely speculation for now
Isak is enjoying his success at Real Sociedad
Success has not altered the focus of Alexander Isak of Real Sociedad, and it seems that he plans to take it one step at a time.
With his stock rising, it comes to no surprise that most want to know where the 21-year-old forward may play next season.
Barcelona has been mentioned, but nothing is set in stone.
But until something credible is on the table, the Swedish footballer is focusing on his commitment to Los Txuri-Urdin.
He has asked fans to calm down, and that all he cares about right now is playing football for Real Sociedad.
Since arriving in Spain from Borussia Dortmund in 2019, he has undoubtedly made a name for himself.
He had a 16-goal return last season, figures that have already been matched with the team's current campaign.
Most were done in La Liga, and the effort has captured the eye of teams looking to add a younger new talent in the coming transfer window.
"My objective is to finish the season is the best way. There is one game remaining and I have said that I feel very good here. No one knows what will happen in the future. Neither you nor I," Isak explained to El Diario Vasco. "I take everything calmly. I have a contract with Real Sociedad and [returning after the summer] is the plan."
Also worth noting here is that Isak has an existing contract with the White and Blues until 2024.
Real Sociedad is under no pressure to sell although a good offer on the table could alter that.
But even if there is one, Isak isn't interested to leave the Anoeta Stadium.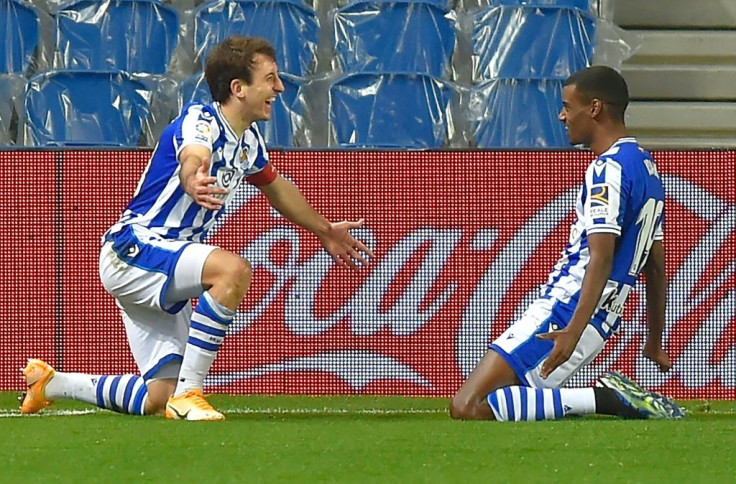 Isak prefers to concentrate on what lies ahead.
He has accomplished so much with the club, including being part of the Copa del Rey team.
Although he admitted struggling in the first half of the season, Isak hardly has qualms with his current team.
Weighing in on all that, considering a move out of Real Sociedad does not appear to be in the books.
Barca has expressed interest, but all that is nothing more than speculation for now.
© Copyright IBTimes 2023. All rights reserved.