Transfer Rumors: Wolves Tipped To Sign Winger 'Very Similar To Diogo Jota'
KEY POINTS
Braga coach Carlos Carvalhal compares his winger Ricardo Horta to Liverpool's Diogo Jota
Horta has been linked to Newcastle and is now tipped to join Jota's former club Wolves
Wolves insider thinks Adama Traore is potentially better than Jota
A highly-rated winger could be the player that the Wolverhampton Wanderers have been missing since Diogo Jota's departure.
Wolves evidently lost a prolific striker when the club decided to send Jota to Liverpool in the past summer.
Nuno Espirito Santo's side has struggled offensively and could be looking to find someone who has the qualities to fill the void left by the Portuguese.
In the January window, the name Ricardo Horta emerged as a player who can succeed Jota after his club coach Carlos Carvalhal said, "I don't know why he's not playing in England. He's very similar to [Diogo] Jota."
Carvalhal's compliment alerted English Premier League club Newcastle, which reportedly made an offer of £10 million ($13.7 million) for Horta.
However, Braga quickly turned it down as the Primeira Liga side was demanding £25 million ($34 million), Portuguese sports newspaper A Bola reported.
With the potential move to Newcastle seemingly slipping away, Wolves is now viewed as the best destination for Horta.
In a recent transfer analysis from British sports newspaper Sporting Life, Horta was tipped to join the current Wolves team as the club needs "a winger who gets in scoring positions."
The analysis also pointed out that not only does Horta's game fits Nuno's side but also the "culture" established by Molineux.
"Currently at Braga under the tutelage of Carlos Carvahal, Ricardo Horta is having a hell of a season," the article wrote. "At 26-years-old, he should be hitting his prime, and while the Primeira Liga is a different kettle of fish to the Premier League, the Portuguese culture at Wolves would certainly help him settle in."
The Wolves are currently in a bad shape this season, and the departure of Jota has been a major loss.
The absence of Raul Jimenez due to injury has also been taking a toll on Nuno's team, which is now at an underwhelming 14th spot in the Premier League standings.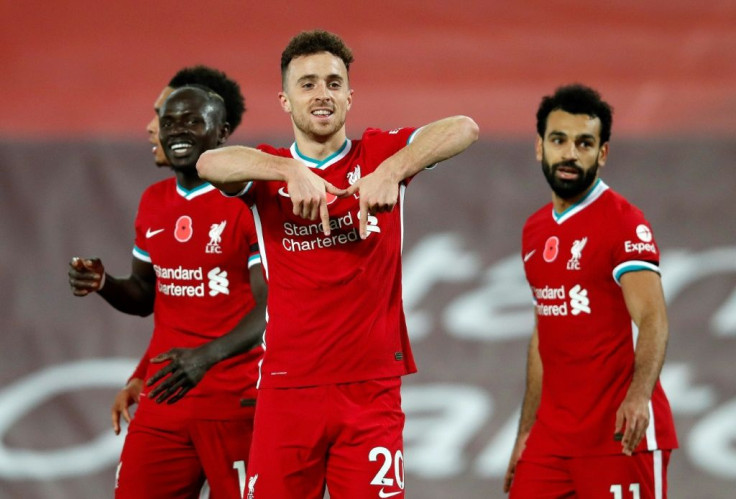 However, according to The Athletic's Tim Spiers, who is also a Wolves correspondent, the club isn't really bothered by Jota's exit as they see Adama Traore as a potentially better player.
"In terms of personnel, the way it's been explained to me was that they felt [Diogo] Jota had probably hit a ceiling in terms of what he could achieve at the club and that £45 million ($62 million) was a very good price to reinvest back into younger players who could be their next Jota," Spiers wrote.
"Perhaps they could have sold Adama Traore for a similar fee, but the feeling was Traore had a higher ceiling of potential than Jota," he continued.
© Copyright IBTimes 2023. All rights reserved.