Traveling To China? Chinese Border Control Will Scan Fingerprints Of All Travelers Entering The Country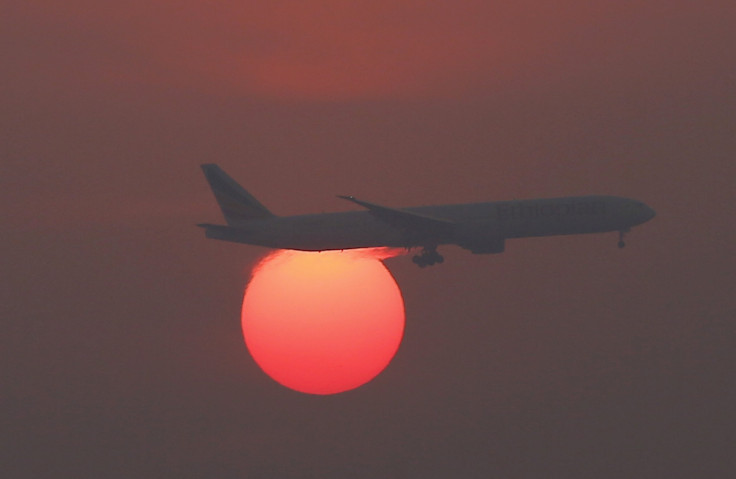 China will begin taking fingerprints of all foreign visitors aged 14-70 in an effort to step up its border security, the Ministry of Public Security said in a statement Thursday. The new regulation were expected to begin at Shenzhen Baoan International Airport Friday and will eventually be installed across all Chinese airports by the end of the year.
Travelers with diplomatic passports and visas are exempt from providing their fingerprints. MPS said the regulation "would strengthen immigration controls and increase efficiency." The MPS did not say if other biometric data would also be needed, but said in the statement that "storing biological identification information of people entering and leaving borders is an important border control measure, and many countries have started to implement the regulation."
A source in the MPS said Thursday facial images of foreign passport holders entering China would also be collected.
"Fingerprinting foreigners can significantly reduce the number of people entering China illegally with other people's passports. They may look like the pictures on the passports, but their fingerprints will never match the passport holder," Zhang Jie, an entry and exit specialist professor at People's Public Security University, told China Daily.
The U.S., Britain, France, Japan and Australia already collect biometric data. Scanning fingerprints has been maintained to tighten security against terrorism.
A Shenzhen border authority official said Chinese citizens from Hong Kong, Macau and Taiwan are able to use a home return premit issued by Beijing when traveling to China, since citizens from those regions aren't considered foreigners, the South China Morning Post reported. Fingerprint scanning is already required for Chinese citizens traveling to China.
The MPS said the border control authority would work on improving efficiency after the new rule took effect, and that it would not delay entry and exit into the country. "Authorities will ensure that the new system is efficient and does not result in unnecessary delays," MPS said.
In 2015, Chinese President Xi Jinping spoke at the U.S. and China business roundtable with former President Barack Obama to discuss an extensive cyberattack that occurred against U.S. agencies and businesses. The hackers stole fingerprints of an estimated 5.6 million people to potentially help Chinese intelligence identify U.S. agents traveling undercover around the world, and could assist the communist nation in blackmailing Americans into stealing classified government information.
"Fingerprints are forever, and can help identify an official or undercover agent no matter what alias or password he or she uses," U.S. Office of Personnel Management spokesman Samuel Schumach said in a statement in 2015. "With that risk in mind, the FBI Defense Department and intelligence agencies are working to determine and limit ways that the trove of stolen biometric data could be misused."
© Copyright IBTimes 2023. All rights reserved.