Trump Border Wall Construction Could Stall When Biden Takes Presidency
KEY POINTS
Trump was able to divert military funds to build the wall
Billions of dollars in contracts have already been awarded
There's an 'established regulatory process' to cancel these contracts
Although contracts are already in place for the project, President-elect Joe Biden has the legal authority to halt construction of a wall along the U.S.-Mexico border as he promised on the campaign trail.
U.S. lawmakers have set aside some $4.4 billion to build the wall along the border, a darling project and 2016 campaign pledge of President Donald Trump. Contracts worth an estimated $7 billion, drawn largely from diverted military funds, have already been awarded.
On the 2020 campaign trail, Biden drew criticism for declaring "there will not be another foot of wall constructed on my administration," according to USA Today
John Horan, a professor of procurement law at Georgetown University, told USA Today that government contracts offer a lot of leeway at the federal level. As president, Biden could cancel the contracts, or the orders could come from agencies such as the Department of Homeland Security.
"There is an established regulatory process to stop these contracts, if the president should so decide, in an efficient and orderly manner that will also fairly compensate the contractors for the work that has been performed," Horan said. "So any thought that there's going to be a mess at the border, if he stops these contracts, would be misguided. That wouldn't have to happen by any means."
Biden could also revoke the national emergency declaration issued by Trump in February 2019 that allowed the administration to divert funds toward wall construction.
Authorities with the U.S. Border Patrol find new high-tech barriers are working to reduce human and drug trafficking. Roy Villareal, a patrol agent in Arizona, told the Arizona Republic, which collaborated with USA Today on the piece, that about 100 miles of a new 128-mile barrier are already in place.
"It's a sensitive issue, and I get it, Arizona is absolutely gorgeous, we want to preserve where we can and protect the environment, and we make those efforts," he said. "The unfortunate part is you're not going to be able to satisfy everyone and everyone's concerns."
Lawmakers in the lame-duck session are unlikely to pass funding for any new wall construction, though Trump could act alone in his remaining weeks in office. Several lawsuits challenging its construction are in the courts, and a possible ruling from the U.S. Supreme Court could come down in late January.
The report cited government agencies such as the Drug Enforcement Administration have found much of the illicit activity occurs at legal border crossings, not in remote places. But last week, police in Guatemala uncovered more than 1.5 tons of cocaine worth an estimated $20 million from a crashed plane near its border with Mexico
U.S. officials believe 90% of the cocaine coming in to the country is sent from Central America and Mexico on small planes, boats and even so-called narco submarines.
"We need smart, sensible policies that will actually strengthen our ability to catch these real threats by improving screening procedures at our legal ports of entry and investing in new technology," Biden stated on his campaign website, according to USA Today.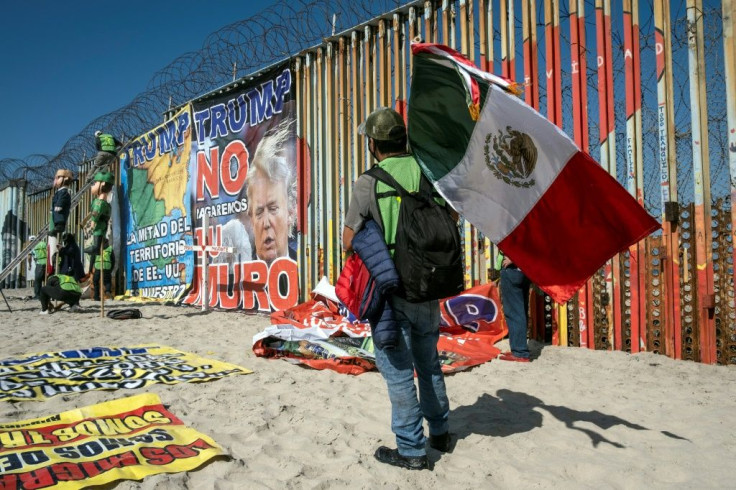 © Copyright IBTimes 2023. All rights reserved.
FOLLOW MORE IBT NEWS ON THE BELOW CHANNELS