TSA Fails To Detect Mock Bombs, Weapons At Airport Checkpoints In Undercover Security Tests: Report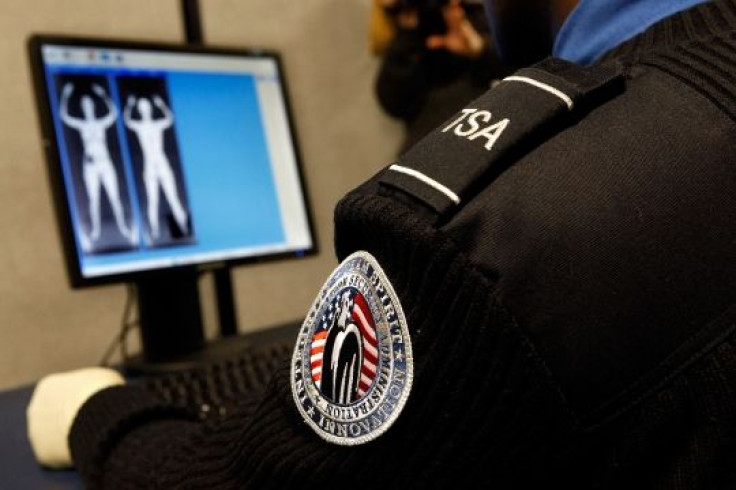 An internal investigation of the Transportation Security Administration revealed the agency isn't performing up to par searching through the belongings of travelers. The TSA failed 95 percent of security tests by the Department of Homeland Security, which sent undercover investigators with mock bombs or banned weapons through checkpoints at busy airports across the country, ABC News reported exclusively.
The undercover agents from the department's Red Teams posed as passengers at airports in major cities. The TSA failed 67 of 70 tests, in which each investigator tried to bring a potential weapon past airport screeners. In one test, a TSA screener failed to detect a fake explosive strapped to the back of an undercover agent during a pat down after the agent set off an alarm at a magnetometer, ABC reported.
Shocked by the report's findings, Homeland Security Secretary Jeh Johnson requested a detailed briefing last week at TSA headquarters in Arlington, Virginia, sources told ABC. U.S. officials said airports have already made changes to address the identified weaknesses.
"The numbers in these reports never look good out of context, but they are a critical element in the continual evolution of our aviation security," the Department of Homeland Security said in a written statement Monday. "Upon learning the initial findings of the Office of Inspector General's report, Secretary Johnson immediately directed TSA to implement a series of actions, several of which are now in place, to address the issues raised in the report."
This is not the first time the TSA has been under fire for security failures. In 2013, an undercover agent with a fake bomb hidden on his body passed through a metal detector and a pat-down undetected at New Jersey's Newark Liberty Airport. In a hearing that followed on Capitol Hill, then-TSA administrator John Pistole described the Department of Homeland Security's Red Team as "super terrorists," ABC said.
"[Testers] know exactly what our protocols are. They can create and devise and conceal items that … not even the best terrorists would be able to do," Pistole told lawmakers at a House hearing in 2013.
Still, the TSA has touted its vigilance in protecting the nation's transportation systems. In 2014, the agency discovered 2,212 guns in carry-on bags at 224 airports after screening more than 653 million passengers, which was a 22 percent increase in firearm confiscation from the previous year. Dallas/Fort Worth International Airport and Hartsfield-Jackson Atlanta International Airport were among the top 10 airports for gun catches, TSA reported on its blog.
© Copyright IBTimes 2023. All rights reserved.
FOLLOW MORE IBT NEWS ON THE BELOW CHANNELS