UFC: Chuck Liddell Says MMA Fighters Will Never Beat Floyd Mayweather In Boxing
KEY POINTS
UFC legend Chuck Liddell said MMA fighters will never beat Floyd Mayweather in boxing
Liddell thinks Mayweather is the fighter of the decade
Tito Ortiz said Mayweather is "too slick" for Manny Pacquiao
UFC Hall of Famer Chuck Liddell thinks MMA fighters will never beat Floyd Mayweather in boxing.
2020 is the year undefeated boxing champ Mayweather has vowed to make his much awaited return. Prior to his comeback announcement, Mayweather has already been linked to Conor McGregor and Manny Pacquiao. And at some point during the non-stop talks about his "crossover fight" in MMA, Mayweather has also been linked to UFC lightweight champ Khabib "The Eagle" Nurmagomedov.
While more and more MMA fighters believe they can match fairly with boxing champs, UFC legend Liddell begs to disagree. In a recent talk with Elie Seckbach of EsNews, Liddell was asked to comment about Mayweather vs. Khabib boxing match. According to the legend, Mayweather has proven himself inside the ring and anybody who has never boxed on a professional level can never beat him.
"He's one of the best defensive boxers of all time. How are you gonna beat him in a boxing match If you never boxed?," Liddell said about Mayweather vs. Khabib.
When asked who should be the fighter of the decade in boxing between Pacquiao, Mayweather and Canelo Alvarez, Liddell picked Mayweather once again. As per the 47-year-old MMA icon, the fact that Mayweather was able to beat all his opponents makes him the true fighter of the decade.
"Mayweather. I mean he's the man. He beat all the guys and what do you want me to say (about it) he is the man. I'm a big fan of a lot of guys but Maywaether, he's the man!," Liddell pointed out.
Liddell further explained that all MMA guys that never boxed trying to beat him have no chance.
"Not gonna happen," Liddell said about MMA fighters who want to beat Mayweather in boxing.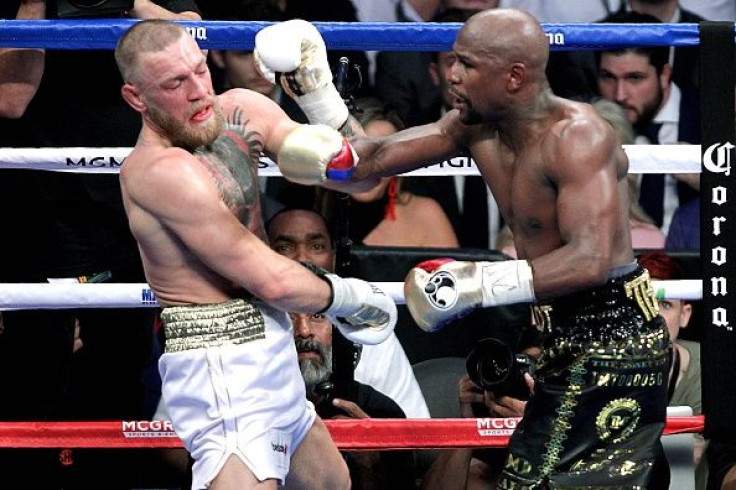 A few months ago, Liddell's UFC rival Tito Ortiz was also asked to share his thoughts about Mayweather's return. According to Ortiz, he knew Mayweather will make a comeback because he is still young and very capable of fighting.
"Floyd's coming back? Of course he is. He's still damn young. Age is just a number," Ortiz said.
Ortiz even stated that he believes the American boxer will also reign in the much awaited possible Mayweather vs. Pacquiao rematch. "The Huntington Beach Bad Boy," "Money" has the edge over "Pac-man" and will definitely win again because he is "too slick."
"I like Mayweather. He's just too damn slick," Ortiz emphasized.
© Copyright IBTimes 2023. All rights reserved.