UFC: Chuck Liddell Still Loves Fighting But Already Found New Purpose In Life
Legendary UFC fighter Chuck "The Iceman" Liddell admitted that he still loves fighting but already found a new outlet in his career.
Liddell was once UFC's phenomenal star. To this day, he is still loved by his fans and even after his awful loss to his nemesis Tito Ortiz in 2018, he is still an influential figure of the sport.
However, MMA fans might never see Liddell step inside the octagon again as he recently admitted that his body can't perform based on the demands of his mind and heart. In a recent appearance on "The Adam Carolla Show," the UFC legend said fighting will never be out of his system but he has already found a different career which he starts to enjoy as much as MMA.
"I don't think it will ever be out of my system I still love fighting. If my body can't perform the why I want it to perform, It's better that I don't do it. There are lot of things I've been looking at, but the movie thing I've been doing a lot, I'm really starting to enjoy it," Liddell revealed.
"Movies is one of those things I really still enjoy doing. If I'm not going to be fighting I've got to find something else I really can put my energy behind and start working at," Liddell added.
Prior to this, the UFC legend already hinted at pursuing an acting career. Before his movie with fellow UFC legend Randy Couture entitled "D-Day" was released, Liddell expressed his excitement towards the movie and shared exclusive photos from the shoot.
The movie intends to commemorate the memory of those who lost their lives fighting the Nazis on the beaches of Normandy, France.
Aside from movies, Liddell claims that he is also being courted to participate in pro wrestling. The MMA icon said that he used to party with WWE's Shane McMahon and according to Liddell, there were times when McMahon would convince him to join the WWE. However, Liddell never agreed to it.
Just recently, Liddell finally revealed why he wouldn't join WWE. In an interview with Wrestling World, the UFC Hall of Famer broke down the differences between WWE and UFC. And thus far, he likes MMA a lot better than pro wrestling.
"The difference between my sport and their things. See you're putting your trust in the other guy not to hurt you - surrendering your body to him. Like, throw you and hope he doesn't hurt you. In my sport, I'm responsible for you not hurting me. I like having the responsibility on my end not yours," Liddell pointed out.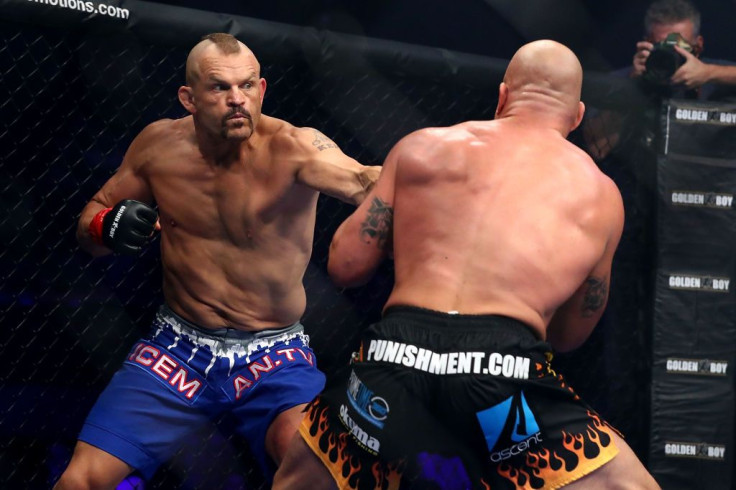 © Copyright IBTimes 2023. All rights reserved.