UK-Syria Airstrikes: Stephen Fry, James Corden, Other British Celebrities Condemn Planned British Bombings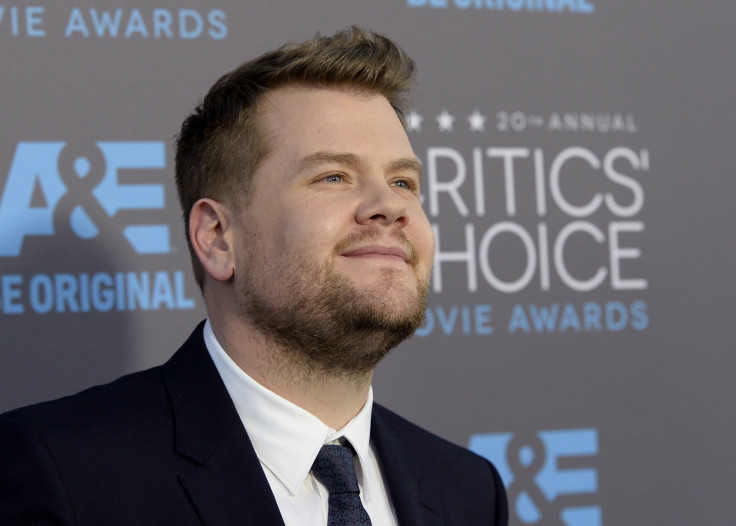 As the British House of Commons voted Wednesday in favor of airstrikes in Syria, celebrities such as comedian Stephen Fry and actor and television host James Corden led a flurry of high-profile voices against military action. The debate surrounding the proposed strikes has captured headlines across the United Kingdom.
Members of Parliament overwhelmingly supported the U.K. airstrikes, which will target the Islamic State group in Syria, by 397 votes to 223. The debate in the House of Commons lasted approximately 10 hours. The strikes have been supported by British Prime Minister David Cameron but faced opposition from some within the Labour Party.
Leading up to and following the vote, a number of British public figures spoke out against military action in Syria. Before the vote, Fry posted a tongue-in-cheek, sarcastic image to Twitter about how it's clear why Britain would bomb in Syria. Among the reasons listed by Fry, who has 11.7 million followers on Twitter, was "All previous such interventions – Iraq, Libya – have totally [stabilized] those countries, rendered them peaceful and reduced [radicalization]."
He also posted that Britain had the benefit of such allies from nations such as "Narnia" -- the fictional land created by author C.S. Lewis -- and the "Republic of Gullibility."
The day of the vote, Corden posted a video clip that he deemed poignant and relatable to the debate in the House of Commons. "I can't stop thinking about this speech today. How we could use a voice like this in the House of Commons today," wrote Corden, who now lives in the U.S. and hosts the "Late Late Show" for CBS. The clip, more than two minutes long, showed Labour MP Tony Benn in 1992 speaking about war in the House of Commons.
"Don't Arab and Iraqi weep when their children die? Doesn't bombing strengthen their determination? What fools we are to live in a generation in which war is a computer game," Benn said in the video. He further spoke about his experiences in London during World War II and elaborated on what he felt the implications were in war.
Other celebrities, such as singer Charlotte Church and journalist Jemima Goldsmith, posted messages against the Syria strikes as well. The bombings, the Britain defense secretary said Thursday, could last at least three years.
© Copyright IBTimes 2023. All rights reserved.