Ukraine Army Reportedly Eliminates 840 Russian Soldiers, Destroys Rocket Systems In One Day
KEY POINTS
Approximately 129,870 Russian military personnel have been killed since the war began
Ukraine destroyed a fixed-wing aircraft, four tanks, six armoured combat vehicles in just one day
Denys Shmyhal, prime minister of Ukraine, said cost to restore the country post-war has crossed $600 billion
The Russian military has reportedly lost an additional 840 soldiers in the last 24 hours, bringing the total death toll to nearly 130,000.
According to the latest casualty report released Friday by the General Staff of the Armed Forces of Ukraine on Facebook, approximately 129,870 military personnel have been killed in the war.
Russia also faced military equipment losses as Ukraine destroyed a fixed-wing aircraft, four tanks, six armored combat vehicles and two multiple-launch rocket systems in one day.
The enemy's total combat losses include 3,215 tanks, 6,388 armored personnel vehicles, 2,215 artillery systems, 460 multiple launch rocket systems, 222 air defense systems, 294 aircraft, 284 helicopters, 5,068 vehicles, 18 warships/boats, 1,952 unmanned aerial vehicles, 202 special equipment units. A total of 796 enemy cruise missiles were shot down, according to Ukraine's army.
Russia renewed the attack on several parts of Ukraine as the invasion neared its one-year anniversary.
Denys Shmyhal, Prime Minister of Ukraine, said the cost to restore the country post-war has exceeded $600 billion, and could reach $800 billion.
"Full restoration is impossible during the war, but there is a need for rapid restoration. We cannot help but restore energy supply, heating supply, water supply, hospitals, etc.," Shmyhal said, according to reports in the European Pravda.
Meanwhile, Ukrainian President Volodymyr Zelensky has said his country deserves to start EU membership negotiations in 2023.
"I believe that Ukraine deserves to reach the beginning of negotiations on EU membership this year already. And I would like to thank Mrs President of the European Commission, her colleagues and our friends in the EU for their tangible support on the path of integration and in protecting our country and people," he said in his video address.
U.S. CIA Director William Burns said Thursday that the next six months will be crucial to determine the possible fate of the war in Ukraine, while adding Russian President Vladimir Putin was hopeful his military will have a new chance at making battlefield gains.
"Puncturing Putin's hubris, making clear that he's not only not going to be able to advance further in Ukraine, but as every month goes by, he runs a greater and greater risk of losing the territory that he's illegally seized from Ukraine so far. So this next period, I think, is going to be absolutely crucial," he said.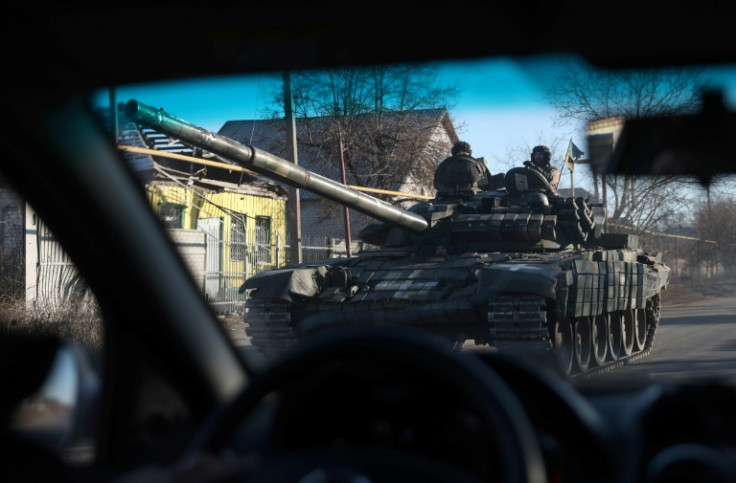 Read more
Russia Sees Surge In Airplane Accidents Amid Sanctions: Report
Russian Woman Arrested For Posting 'Glory To Ukraine' On WhatsApp
© Copyright IBTimes 2023. All rights reserved.