Ukraine Tank Battles Loom And German Leopard 1 Could Arrive Just In Time
KEY POINTS
Leopard 1s are considered better than the T-72s for blocking Russian advances
However, German German Chancellor Olaf Scholz has not yet approved the transfer
The Ukrainian crew and support personnel would also require training on Leopard 1s
German military equipment maker Rheinmetall's statement that it was willing to supply 50 used Leopard 1 main battle tanks to Ukraine has come at a time when military experts predict the country requires tanks desperately as potential tank warfare is in the offing.
Analysts believe the Eastern part of the country, where Russia is reportedly bracing for an offensive, is more rural, flat and open land, ideal for machines with long-range capabilities, and Ukraine would need mechanized forces, tanks and infantry fighting vehicles in battles positions, reported The Drive.
And, this being the situation, Rheinmetall's offer of tanks could be a major shot in the arm as Leopard 1s are considered a better option than the T-72s for blocking Russian advances.
Ukraine currently uses the T-64, the T-72 and the T-80 tanks. They will also be receiving T-72 tanks from the Czech Republic besides BMP-1 infantry fighting vehicles.
According to a tweet by Alex Luck, a military analyst, a study by researchers of the German Armed Forces Bundeswehr stated that compared to the Leopard 1s, the Soviet T-72M1 tanks were not adequate as it is "highly optimized for command tactic massive assault operations" and less suited to "defensive/delaying ops." They are overall "not as mobile in reverse gear and have far less situational awareness."
He added that while there is one reverse gear allowing a maximum of 5 kph in T-72, the Leopards have four reverse gears for much higher mobility.
But, not without its share of challenges. Though Rheinmetall has said that the company could begin sending the Cold War-era Leopard 1s to Ukraine in six weeks, German Chancellor Olaf Scholz has not yet approved the transfer. This is despite growing support for the same from his own government.
Going by Rheinmetall CEO Armin Papperger's words, the first of the tanks could be on their way to Ukraine within six weeks of the transfer getting approved, and it would take around three months for the Ukrainian military to receive all of them.
Unlike the T-72s, which the Ukrainians already know to operate, the Leopard 1s are an unfamiliar war machine, and the Ukrainian tank crews and support personnel would require training. That means a very significant delay, which could alter the course of things. It also does not have an established supply chain for spare parts or ammunition for its 105mm main guns.
Besides, though Russia suffered a heavy setback in the first weeks of the war, with over 250 of their tanks ending up in Ukrainian hands, experts believe Russia will likely do a better job of employing its armor this time around.
"It is easy to move tanks on open ground, depending on if it is muddy. I don't know how muddy it is on the eastern side over there. But I do believe though, that within that territory, it's great maneuver space," Maj. Michael Liscano Jr., a military expert, told The Drive.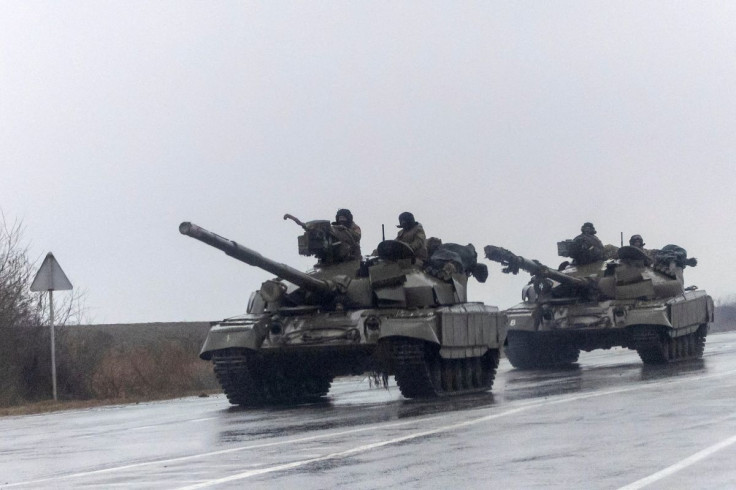 © Copyright IBTimes 2023. All rights reserved.