Ukrainian Teen's Leg Gets Amputated After Bombing; Russia Calls It Fake
KEY POINTS
A 15-year-old Ukrainian girl had her leg amputated above the knee and suffered other injuries from shelling
Russians allegedly believed pictures of her and other wounded Ukrainian children were either fake or from other conflicts in the world
Around 1,035 civilians have died in Ukraine, and 100 of them were children, according to the United Nations
The number of civilian casualties in Ukraine has continued to rise following Russia's invasion of the country, but Russians allegedly believe images of the victims could be fake.
Among the Ukrainian casualties was 15-year-old Masha Feshchenko, who was walking with her mother, Sonia, and another girl in their hometown of Polohy when a shell landed 10 feet away, The Telegraph reported.
Feshchenko's right leg had to be amputated above the knee, while her right arm got shredded by shrapnel, and her shoulder was left broken, the outlet noted.
Additionally, the blast resulted in the teen becoming deaf, and she had not eaten for five days.
"I hope this picture will create a strong impression on people," Ivan Anikin, head of intensive care at the children's hospital in the Ukrainian city Zaporizhzhia, said as he looked at Masha's body.
However, Anikin was reportedly skeptical that the images would change the minds of his eastern neighbors.
"Most Russian people don't believe these pictures. I would like to tell them [to] stop killing our children. Stop shooting. But in my opinion, such a request will not be successful," he said.
Many of Anikin's Russian friends and relatives believed the pictures and reports of wounded Ukrainian children were either fake or taken from different conflicts in other parts of the world.
"It's crazy. Maybe they can't believe it," he said.
A total of 1,035 civilians have died in Ukraine while another 1,650 got injured since the start of Russia's invasion on Feb. 24, according to the most recent casualty report released by the Office of the United Nations High Commissioner for Human Rights (OHCHR).
Among the fatalities were 100 children, the report said.
"Most of the civilian casualties recorded were caused by the use of explosive weapons with a wide impact area, including shelling from heavy artillery and multiple-launch rocket systems, and missile and air strikes," the OHCHR explained.
The agency noted that the actual number of casualties could be "considerably higher" due to the delays in the receipt of information and pending unverified reports.
Russia previously denied claims that it targeted civilians in Ukraine, but Russian forces reportedly attacked non-military targets such as densely populated residential areas, schools and even hospitals.
Earlier this week, United States Secretary of State Antony Blinken claimed Russian President Vladimir Putin's forces had committed war crimes in Ukraine, based on "currently available" information.
"We've seen numerous credible reports of indiscriminate attacks and attacks deliberately targeting civilians, as well as other atrocities," Blinken said in a statement Wednesday.
"The U.S. government will continue to track reports of war crimes and will share information we gather with allies, partners, and international institutions and organizations, as appropriate. We are committed to pursuing accountability using every tool available, including criminal prosecutions," he added.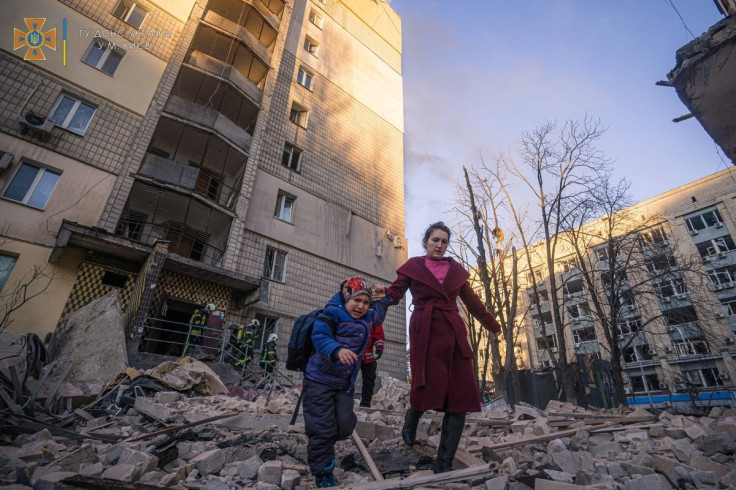 © Copyright IBTimes 2023. All rights reserved.