Under Kim Jong Un, North Korea-Made Electronics Gaining Ground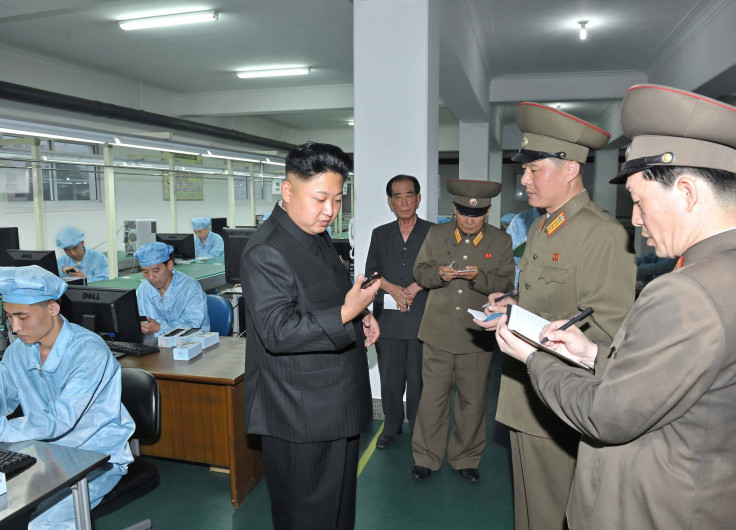 North Korea is reportedly experiencing somewhat of a tech boom under Kim Jong Un. Electronics made in the country are apparently growing more popular, Choson Sinbo -- a pro-North Korea outlet in Japan -- reported, according to UPI.
The North Korean company -- Blue Sky Electronics -- reportedly develops and produces electronics including a tabletlike computer complete with a detachable keyboard. Orders are reportedly "piling up." Choi Jin Hyok, Blue Sky's 29-year-old chief executive, reportedly told Choson Sinbo that the company aims to offer the "best quality, lowest price, and a wide range of products." The company also reportedly makes and sells a personal use computer.
The uptick is coming from sales to North Korea universities, with researchers often the end users. The main universities making purchases are Kim Il Sung University, Kim Chaek University of Technology and Li-kwa University, or the University of Natural Science. The company's factory, which manufacturers its products, is located in Pyongyang.
With the country reportedly experiencing an uptick in technology production, North Korean hackers have also been in the news recently. U.S. Secretary of State John F. Kerry condemned the country for a massive hack of Sony pictures during a speech in South Korea in May. The BBC reported in late May that some of the country's brightest minds end up joining Bureau 121, North Korea's group of elite hackers. The group's members reportedly enjoy a privileged life for being part of the group.
Meanwhile, electronic usage for everyday North Koreans could perhaps be on the upswing under Kim as well. By November 2014, 2 million out of roughly 25 million North Koreans had a cell phone, reported National Journal. That increased technology also served to tighten Kim's strong grip over the country. Government surveillance, limited access and censorship made it difficult for people to try use the phones for subversive purposes, according to the National Journal.
© Copyright IBTimes 2023. All rights reserved.