The Undertaker WrestleMania Loss: Brock Lesnar, WWE Benefit From Ending The Streak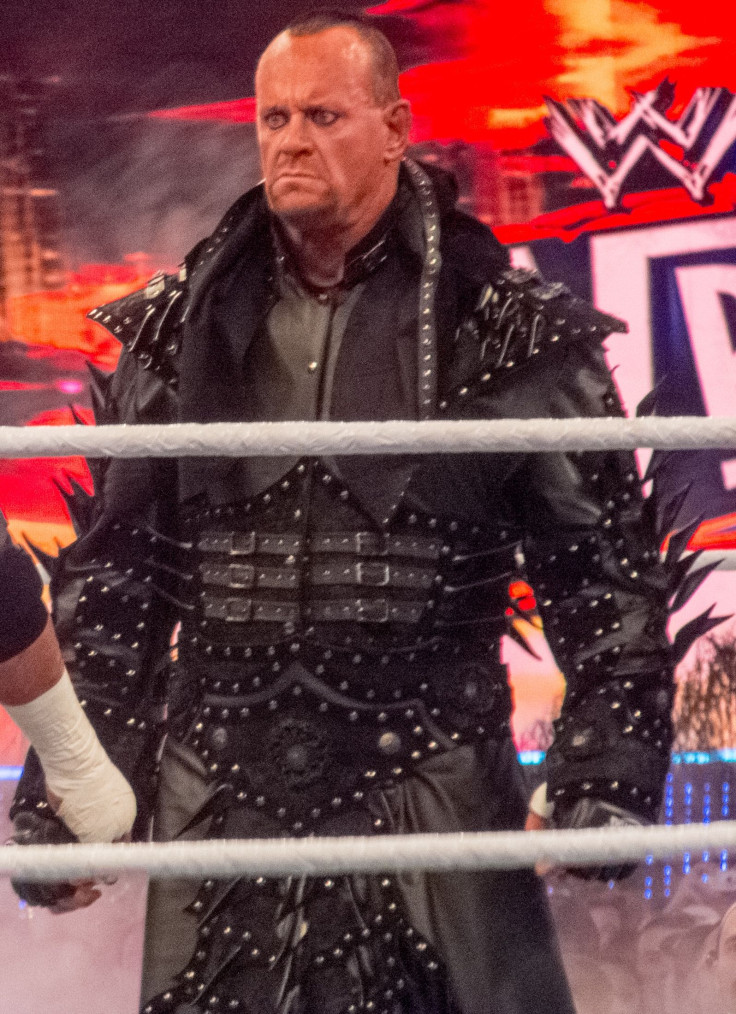 It's been one year since perhaps the most shocking moment in WWE history. The Undertaker was pinned by Brock Lesnar at WrestleMania 30, snapping his undefeated streak and putting his record at the pay-per-view at 21-1.
The match sucked the life out of the Superdome, and it took an entire Divas match and the beginning of the WWE World Heavyweight Championship match for the crowd to overcome the shock of what they had just witnessed. Most of the fan base was unhappy with the decision, and many feel the same way 12 months later. But it's hard to deny that ending The Streak has benefited Lesnar and WWE in a multitude of ways.
Defeating The Undertaker and conquering The Streak has turned Lesnar into an unstoppable force, one that WWE hasn't seen in years. By doing what no wrestler in history had ever been able to do, WWE made Lesnar a monster heel, allowing him to have unique and exciting matches.
Lesnar had been a force of sorts before defeating The Undertaker, but he wasn't seen as "unbeatable." He won four of his six matches between his return in 2012 and WrestleMania 30, suffering losses to both John Cena and Triple H.
Prior to WrestleMania 30, Lesnar was an attraction that would face a top WWE star every few months. Since breaking The Streak, he's become must-see TV for any wrestling fan.
Never has a PPV match for the WWE Championship been as one-sided as Lesnar's victory over Cena at SummerSlam 2014. Had he not defeated The Undertaker, Lesnar wouldn't have gotten that title opportunity, and he wouldn't have been booked so strongly.
Lesnar has been a superstar since he returned to WWE three years ago, but there's no question that breaking The Streak and his subsequent matches have turned him into an even bigger star. When Lesnar appeared on the March 30 edition of "Monday Night Raw" on the night after losing the WWE World Heavyweight Championship at WrestleMania 31, WWE drew it's highest rating since "Raw 1000" in July 2012.
WWE's booking of Lesnar has turned him into possibly the most popular babyface in the company. After taking time off following his loss at WrestleMania 31, he'll be as popular as ever upon his return.
Not only were fans initially upset that the streak was broken, but there was an outcry over who defeated The Undertaker. The idea that a part-time wrestler would benefit from ending The Streak, instead of an up-and-coming superstar, was bothersome to many.
As it turns out, allowing a young, full-time wrestler to defeat The Undertaker could have been the worst decision for WWE to make. A year ago, Roman Reigns appeared to be the future face of the company and a potential candidate to end The Streak. Now, he might get booed more than any other wrestler, and fans would be irate if he had been the one to defeat The Undertaker.
The Undertaker's WrestleMania 31 match didn't have the same anticipation as his matches in recent years did, but he remains an attraction at the PPV. At 50 years old, he could be nearing his final match in WWE, and a potential retirement match at WrestleMania 32 with Sting would draw a lot of interest.
He made his WWE TV debut 13 years ago, but Lesnar still has a lot of time left in the ring, having recently signed a new contract. The Undertaker will soon be gone, and his legacy as one of the best wrestlers of all time remains, no matter what happened at WrestleMania 30.
The wrestling business is built on creating new stars, and by conquering The Streak, Lesnar has become a one-of-a-kind attraction that fans will pay to see wrestle for years.
© Copyright IBTimes 2023. All rights reserved.