UniCredit To Pass On Negative Rates To Just Million-plus Clients
Italian banking giant UniCredit said Monday it would pass on negative interest rates to clients with deposits of over one million euros, having earlier spoken of charging for accounts with 100,000 euros.
The bank's chief executive Jean-Pierre Mustier said last week that UniCredit, which is also a major lender in Austria and several eastern European nations, was preparing to pass on the negative deposit rate that the European Central Bank charges commercial banks on deposits of over 100,000 euros.
That would make it the first big eurozone bank to do so.
Europe's commercial banks have been labouring under ultra-low and even negative official interest rates in recent years as the European Central Bank tries to boost the economy with cheap cash.
"More and more these negative rates are going to be passed on to clients with large deposits," Jean-Pierre Mustier said on French TV channel BFM Business.
But on Monday a UniCredit spokesman said that only clients with more than one million euros in deposits -- less than 0.1 percent of clients -- would be concerned.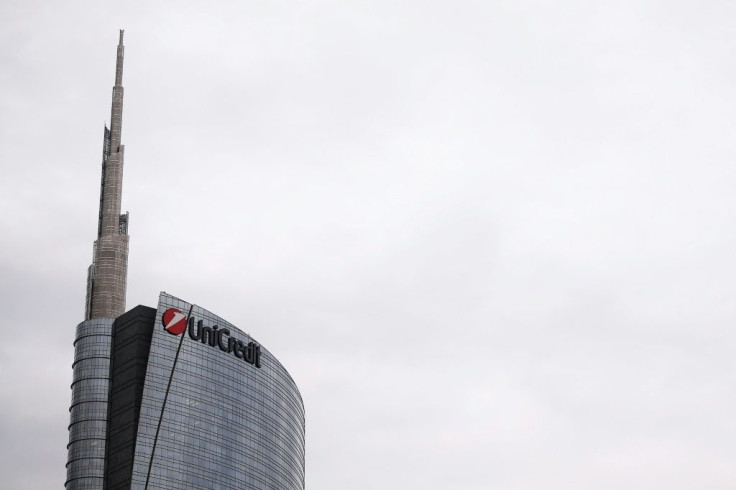 It will offer these clients money market investment alternatives on the balance up to one million that aim to avoid a negative return.
For balances above that amount "ad hoc measures will be discussed with clients to take into account the extraordinary changes in the macroeconomic environment," said the spokesman.
Application of negative interest rates could be such a measure.
Earlier this month the ECB pushed its deposit rate to minus 0.5 percent, which means commercial banks are paying the central bank to hold their reserves.
Although negative rates have squeezed banks' profitability, so far only a few small eurozone banks have directly passed on the cost to depositors, and only to large clients.
Eurozone banks have also shed thousands of jobs as they try to adapt to ultralow interest rates and growing digitalisation, including UniCredit which as cut 14,000 positions in the past three years.
© Copyright AFP 2023. All rights reserved.