US Air Force Chief Of Sexual Assault Prevention, Jeffrey Krusinski, Arrested After Alleged Sexual Assault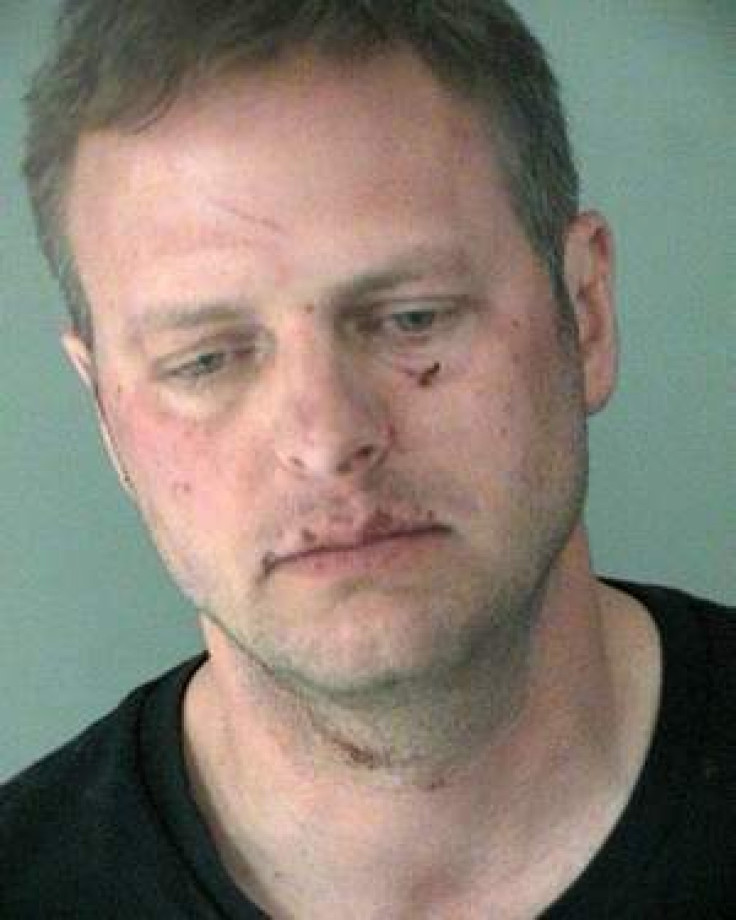 The Air Force's chief of Sexual Assault Prevention and Response branch, Lieutenant Colonel Jeffrey Krusinski, has been removed from his post at the Pentagon pending an investigation after his arrest this weekend on a sexual battery charge.
According to ARLNow, which broke the story, Krusinski, 41, was arrested early Sunday morning after allegedly fondling a woman in a Crystal City parking lot. The police report stated: "On May 5 at 12:35 a.m., a drunken male subject approached a female victim in a parking lot and grabbed her breasts and buttocks. The victim fought the suspect off as he attempted to touch her again and alerted police."
"The victim called 9-1-1 off her cell phone after she was able to break free," Arlington County Police spokesman Dustin Sternbeck said. "Patrol units were in the area of the crime scene and arrived shortly after." Sternbeck added that the victim did not know Krusinski.
Krusinski was arrested on the scene and held at the Arlington County Detention Facility on $5,000 unsecured bond. A spokesman for the facility said that he was released later that day.
New York Sen. Kirsten Gillibrand described the report as "extremely disturbing" and said that it was evidence that further reform is needed regarding sexual assault in the military.
"It is clear that the status quo ... is simply unacceptable," Gillibrand wrote in an email to ABC News. "Next week, I am going to take this issue head on by introducing a set of common-sense reforms. We have to reform how the military handles sexual assault cases and take on the culture that perpetuates this kind of behavior."
On Tuesday, the Pentagon released a statement about the incident, in which Pentagon spokesman George Little said that Defense Secretary Chuck Hagel had expressed "outrage and disgust over the troubling allegation." Little added that an investigation into the incident would be "dealt with swiftly and decisively."
"Sexual assault has no place in the United States military," Little said. "The American people, including our service members, should expect a culture of absolutely no tolerance for this deplorable behavior that violates not only the law, but basic principles of respect, honor and dignity in our society and its military."
Little added, "Secretary Hagel is firmly committed to upholding the highest standards of behavior in America's armed forces and will take action to see this through."
© Copyright IBTimes 2023. All rights reserved.