US And Japan Arrive On Okinawa Deal To Redeploy Troops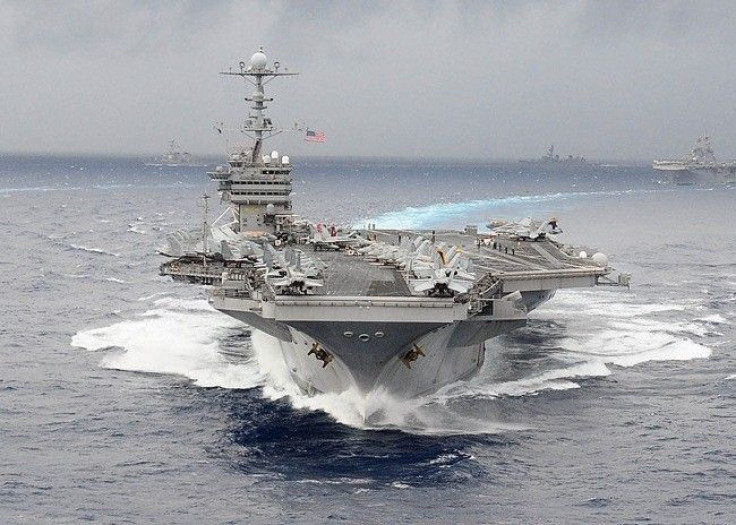 The US and Japan have reached a deal to reposition thousands of US troops from the island of Okinawa, considered a key strategic asset for Washington in the Asian region.
About 9,000 US marines will be sent to locations outside Japan, while some 10,000 troops will remain in the Okinawa base, Washington and Tokyo said in a joint statement Thursday, as reported by the BBC. The revised agreement, in the wake of Japanese Premier Yoshihiko Noda's scheduled visit to Washington to meet President Obama on April 30, has still not reached consensus on closing the controversial Futenma airbase in Okinawa.
Tokyo had not identified an alternative location for the Futenma airbase before the US troops were redeployed, due to heavy local opposition to the proposed alternatives.
Both the nations have arrived on a decision to move the Futenma base to Camp Schwab, located in a less populated area north of the capital city of Naha, in line with the 2006 deal.
This remains the only viable solution that has been identified to date, the joint statement said.
Okinawa, a prefecture consisting of dozens of islands that lie at the southern end of the Japanese archipelago, was invaded by the Allied forces as the World War II ended. In the bloody battle of Okinawa between Japanese and American troops, 100,000 Japanese troops and 12,000 US troops were killed. Okinawa, caught up in the midst of war between Japan and US, suffered severe losses to the lives of its civilians, with as many as 100,000 dying in the war, and due to starvation.
Okinawa was under the US administration for almost three decades after the surrender of Japan.
Some 50,000 US troops are stationed in Japan, of which more than half are based in Okinawa.
US bases in Okinawa have been a constant source of controversy, with the civilians complaining that the marine base near the city poses a threat.
However, Japan and the US consider maintaining American soldiers in Okanawa bases critical to counter-balance China's rising influence in the region.
US Secretary of Defense Leon Panetta said the US would now work with the Japanese Self Defense Force to ''implement these decisions. However, the exact date of repositioning the troops hasn't been announced.
Japan is not just a close ally, but also a close friend,'' Panetta was quoted as saying. ''And I look forward to deepening that friendship and strengthening our partnership as, together, we address security challenges in the region.
Japan's Foreign Minister Koichiro Gemba said reaching an agreement regarding redeployment of the US troops was necessary.
Changes in the security environment will not wait for us. Japan and the United States have to assume our responsibility and do our part and implement the plans in a speedy manner, he told reporters in Tokyo, reported AFP.
© Copyright IBTimes 2023. All rights reserved.