US Drones In Libya: Tunisian President Essebsi Says American Drones Flying Over Libya Border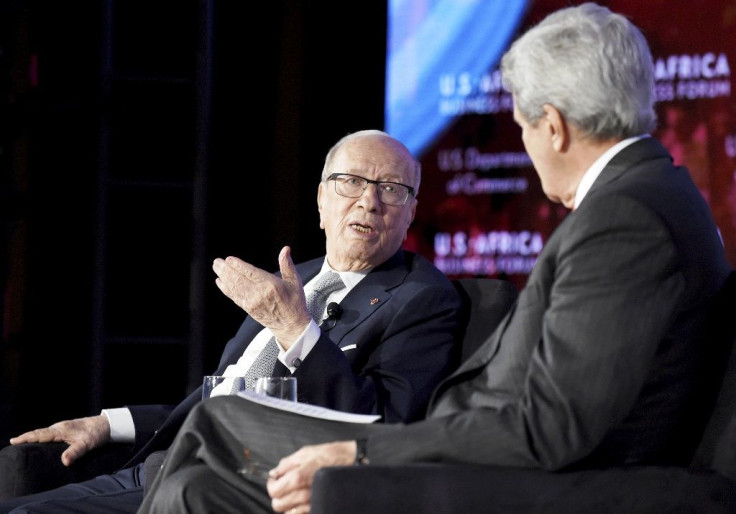 American surveillance drones have been flying over the Tunisia-Libya border to tackle threats by the Islamic State group, also known as ISIS, Tunisian President Beji Caid Essebsi said late Tuesday. He said that the drones will use his country's military bases for Tunisia's benefit.
In a local television interview, Essebsi said that the U.S. drones were unarmed and they were flying over the border on Tunisia's request. It remained unclear that whether the aircraft flew across Libyan territory.
Last month U.S. government sources told Reuters that American drones have started flying missions into Libya from a Tunisian air base. The Pentagon stated that Washington used a military base in Tunisia as per a military agreement signed in June 2015 that allows Tunisia the opportunity of operating with the U.S. as a military partner outside of NATO.
On Tuesday, Essebsi said that 70 American military personnel were present in Tunisia to train local forces to carry out drone operations in neighboring countries against ISIS. Essebsi also denied reports that said Washington has base in the country.
"Our agreement with the U.S. was to share intelligence information," Essebsi said.
According to the president, the U.S. presence in Tunisia would be used to counteract "the existence of the terrorist threat coming from the concerned areas," referring to Libya. He also said that everything should be done "to protect Tunisia, and to avoid a de facto Ben Guerdane." In March, ISIS attempted to seize Ben Guerdane in southeastern part of the country. However, the militants were driven away by Tunisian military. The attack resulted in 20 deaths of security forces and civilians.
Presence of U.S. military is seen as a sensitive issue in Tunisia. The opposition argues that such a presence would violate the country's sovereignty.
© Copyright IBTimes 2022. All rights reserved.
FOLLOW MORE IBT NEWS ON THE BELOW CHANNELS