Vatican Will Not Give Same-Sex Marriage Its Blessing, Calls It A 'Sin'
The Vatican said it cannot bless same-sex marriages, saying that God "does not and cannot bless sin."
In a statement issued on Monday, the Vatican said it does not have the power to bless same-sex unions, nor do its priests have the power to bless homosexual couples who ask for religious recognition of their marriages.
The negative response came in a formal response from the Vatican's orthodoxy office, the Congregation for the Doctrine of the Faith, to a question about whether priests can bless gay unions. In a two-page statement, which was published in seven languages and approved by Pope Francis, it was explained the reasoning behind the Vatican's decision.
"The blessing of homosexual unions cannot be considered licit. This is because they would constitute a certain imitation or analogue of the nuptial blessing invoked on the man and woman united in the sacrament of Matrimony, while in fact 'there are absolutely no grounds for considering homosexual unions to be in any way similar or even remotely analogous to God's plan for marriage and family.'"
The Vatican said this is not a "form of unjust discrimination," but rather a reminder of the sacraments and how the Church understands them.
However, the Vatican said priests can still bless those that live in "fidelity," saying that community and pastors are "called to welcome with respect and sensitivity persons with homosexual inclinations, and will know how to find the most appropriate ways, consistent with Church teaching, to proclaim to them the Gospel in its fullness."
The news of the negative response comes after Pope Francis announced in 2019 that he endorsed same-sex civil unions.
He said at the time in an interview for the documentary "Francesco" (via USA Today), "Homosexual people have the right to be in a family. They are children of God. What we have to have is a civil union law. That way they are legally covered."
The statement from the Vatican goes on to say, "God Himself never ceases to bless each of His pilgrim children in this world, because for Him 'we are more important to God than all of the sins that we can commit.'"
"But he does not and cannot bless sin: he blesses sinful man, so that he may recognize that he is part of his plan of love and allow himself to be changed by him. He in fact 'takes us as we are, but never leaves us as we are.'"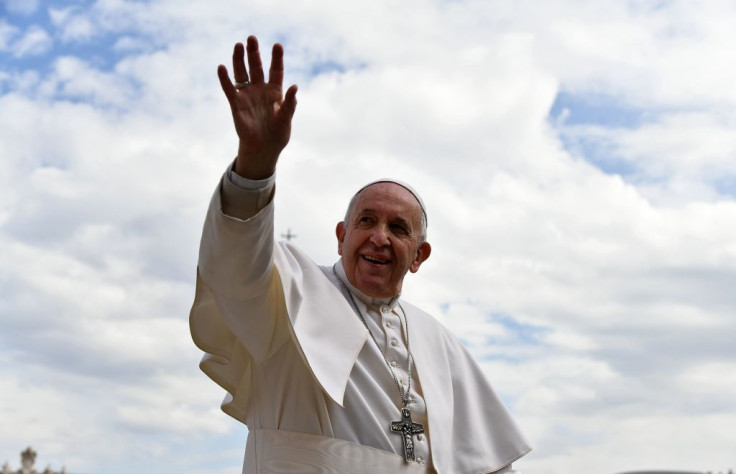 © Copyright IBTimes 2023. All rights reserved.