VIDEO: Adam Sandler Parodies 'Hallelujah' At 12-12-12 Concert, Makes Fun Of Yankees, Jets And Other NY Teams at Sandy Benefit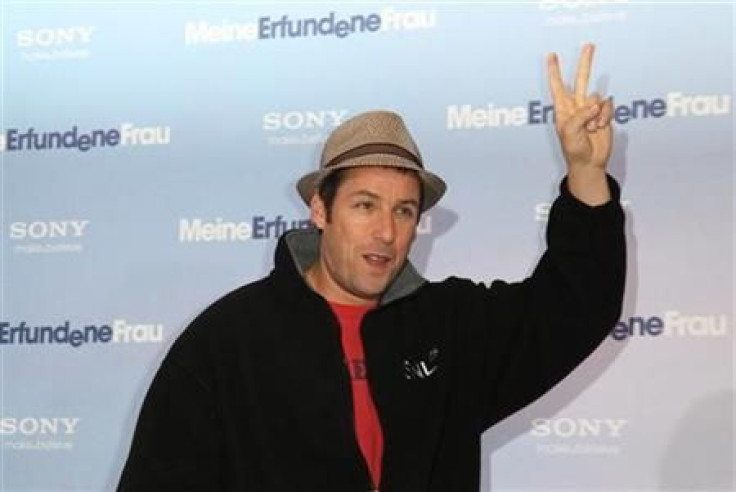 The "12/12/12 Concert for Sandy Relief" was held on Wednesday night to benefit the victims of the hurricane that devastated the tri-state area in late October.
Some of the greatest living singers and musical groups performed at Madison Square Garden. In between musical performances by Paul McCartney, Eric Clapton, Billy Joel, Kanye West and "The Who," Adam Sandler sang a song of his own. Known for making comical songs, the actor performed a parody of Leonard Cohen's "Hallelujah."
With assistance from Paul Shaffer of CBS's "The Late Show" on the piano, Sandler replaced the chorus with his own lyrics.
"Hallelujah! Sandy, screw ya!" Sandler sang. "We'll get through ya, 'cause we're New Yorkers!"
In his rendition, Sandler made several references to New York's sports teams. He even wore a New York Jets t-shirt while performing.
First, the former "Saturday Night Live" star picked on the Jets and Yankees.
"'Cuz we believe this too shall pass, like when Sanchez fumbled into an ass. And during the playoffs A-Rod telling girls in the crowd 'I wanna do ya.'"
Next, Sandler poked fun at the losing ways of the Mets and Knicks in recent years.
"The Mets have sucked since '86. Isaiah tried to ruin the Knicks. But now Jason Kidd and the boys can freakin school ya."
The concert was held just 24 hours after the Knicks beat the Brooklyn Nets in a game that came down to the final play. Kidd hit the go-ahead three-pointer to give the Knicks the victory, and keep them in first place in the Eastern Conference.
Sandler was born in Brooklyn, and is an avid fan of the Jets, Knicks and Yankees.
Below is the complete video of Sandler singing "Hallelujah."
© Copyright IBTimes 2023. All rights reserved.