VIDEO Conor McGregor TKOs Chad Mendes For UFC Featherweight Title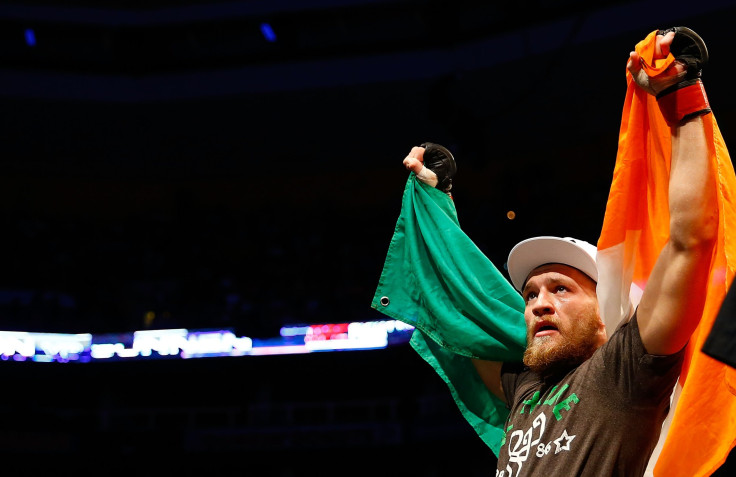 Largely true to his word, Conor McGregor picked up a second-round technical knockout over Chad Mendes to claim the interim UFC featherweight crown, but took a beating in the process.
The 26-year-old McGregor guaranteed a first-round knockout during the hype, but ultimately out-punched and stung Mendes at 4:57 of the second round at the MGM Grand Garden Arena in Las Vegas.
McGregor saw the title shot as the chance to prove he's the real deal, and improved his record in UFC to 6-0 since he came over from Europe two years ago.
"I have been hearing all the time that I've been protected to this point and gifted a title shot," McGregor said after the fight. "So, when my title shot went running and I was given a shot at what I was supposedly being protected from, I was going to prove that I'm a true fighter."
The combatants pummeled each other, with the underdog Mendes actually gaining the upper-hand for most of the match by taking McGregor to the matt and making him bleed.
But when the Irish striker could, he used precise, surgical punches that would daze Mendes and ultimately result in the title.
With roughly 15 seconds remaining in the second round, McGregor unleashed several one-two combos that Mendes either couldn't block or was too winded to block. The referee stopped the fight when McGregor had Mendes pinned and defenseless against the cage.
"I'll have to see it, I have no idea," Mendes said. "I remember getting back to my feet and my feet were planted. That was the mistake I made and Conor was able to stand in front of me and tee off. I don't know how fast the stoppage was. If Herb [Dean] thought it was done, then it was done. He's the one that makes the decision, not me."
Check out the highlights below.
© Copyright IBTimes 2023. All rights reserved.