Video Shows Brothers Dragging Dog Upside Down On A Motorcycle; Throw Half-Dead Pup In River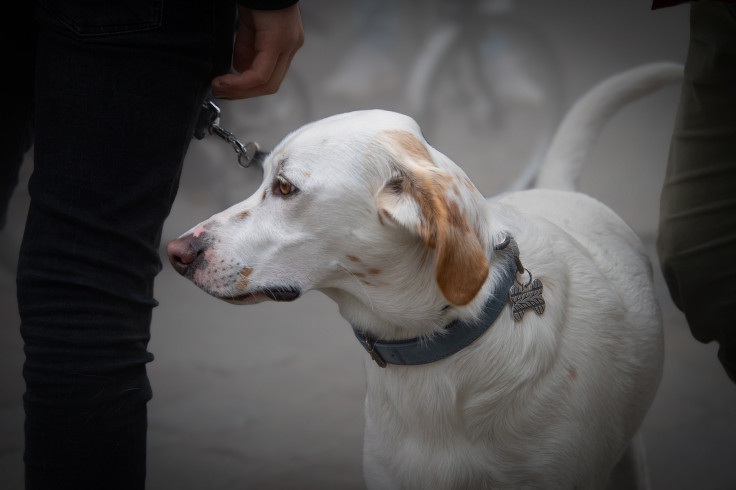 KEY POINTS
The siblings in the viral video claimed the dog was already dead when they carried it
They said they threw the allegedly dead dog in a river
A Philippine animal welfare group reminded the public to treat animals humanely
A video went viral in the Philippines showing two men dragging a suspected dying dog upside down while riding a motorcycle.
Authorities found and talked with the siblings caught on video dragging the dog on a highway in San Pablo City, Laguna, south of the Philippine capital Manila, Philippine news outlet ABS-CBN News reported.
The suspects told local authorities that the dog was already dead when they were carrying it while riding a motorcycle. They said they had thrown the allegedly dead dog in a river.
The siblings claimed they only found the dog after a truck ran over the animal. They also insisted they were dog lovers and denied allegations of intentionally harming the animal.
However, a Philippine animal welfare group was unconvinced by the siblings' explanation and has since filed a criminal complaint against them.
In an interview with CNN Philippines, Heidi Caguioa, the program director of the Animal Kingdom Foundation, said the brothers allegedly violated the Philippine Republic Act No. 8485, or the Animal Welfare Act.
"[The law] prohibits mistreatment or inflicting cruelty on animals," Caguioa said.
"Dragging the dog was maltreatment. This is not indicative of a pet-loving citizen," she added.
Caguioa reminded the public to treat dogs and other animals "humanely and with care and respect."
In February, three Filipinos faced charges after allegedly slaughtering a dog for consumption in Angeles City in Pampanga province, north of Manila.
The suspects, identified as Amelito Henson, Amorsolo Guevarra, and Jerry Mari, allegedly killed a dog and ate its meat while drinking alcohol.
IC Calaguas, the chief adviser of Angeles City's mayor, told the Philippine online news outlet Rappler that killing dogs for consumption is a crime, calling the act "barbaric, primitive, and inhumane."
Angeles City Councilor Arvin Suller has filed a local ordinance to crack down on the trading, slaughtering, and meat preparation of dogs.
Meanwhile, Philippine Sen. Mark Villar proposed legislation providing tax incentives for adopting stray animals.
Villar's Senate Bill No. 2257, or "An Act Strengthening the Adoption of Stray and Impounded Animals," aims to solve the problem of animal homelessness in the Philippines, according to the state-run Philippine News Agency.
Villar cited data from Quezon City's Veterinary Department, which showed that its city pound captures an average of 200 stray animals per week, equivalent to about 9,600 homeless animals yearly.
However, the pet adoption rate is less than 1%. Impounded animals are also facing the possibility of being killed through euthanasia as provided under Administrative Order No. 9, series of 2011, of the Philippine Department of Agriculture.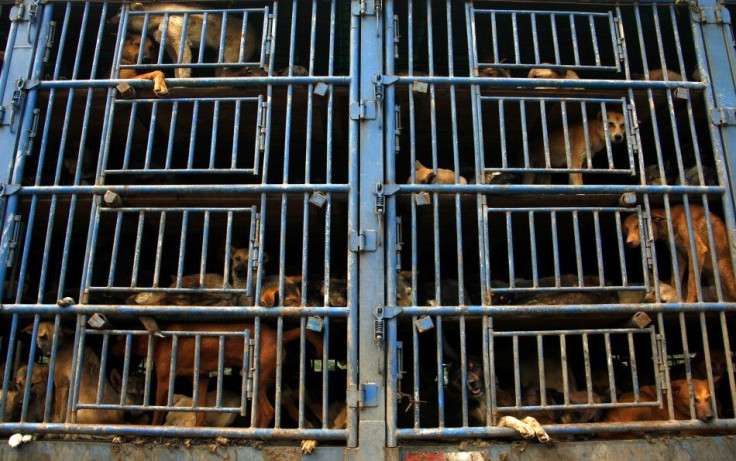 © Copyright IBTimes 2023. All rights reserved.