Visualizing Hong Kong's Housing: Densely Packed High Rises, More Expensive Than New York [PHOTOS]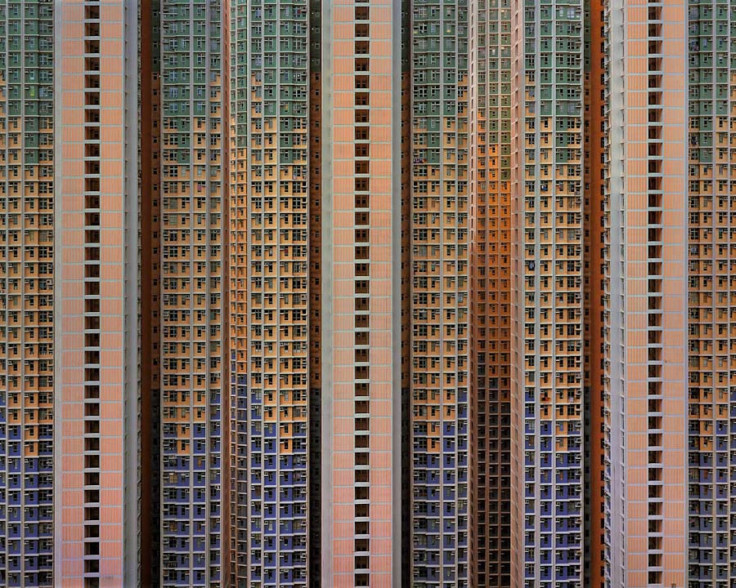 Hong Kong is home to more than 7 million people, but with only 426 square miles to work with and tough restrictions on land development, urban development has no place to go but up. The towering heights and claustrophobia-inducing density of the city's housing have been well-documented, as in these cage homes and the increasingly popular "shoebox" apartments -- single apartments sub-divided into as many as 10 smaller living spaces -- which were documented by photographer Benny Lam.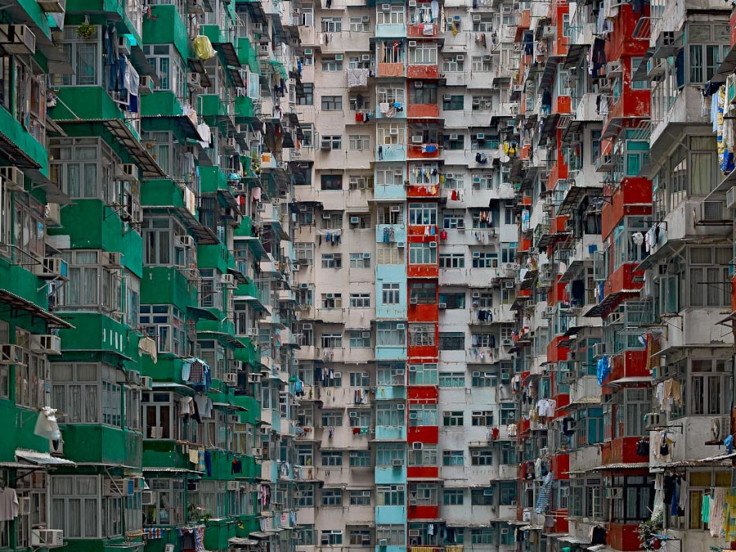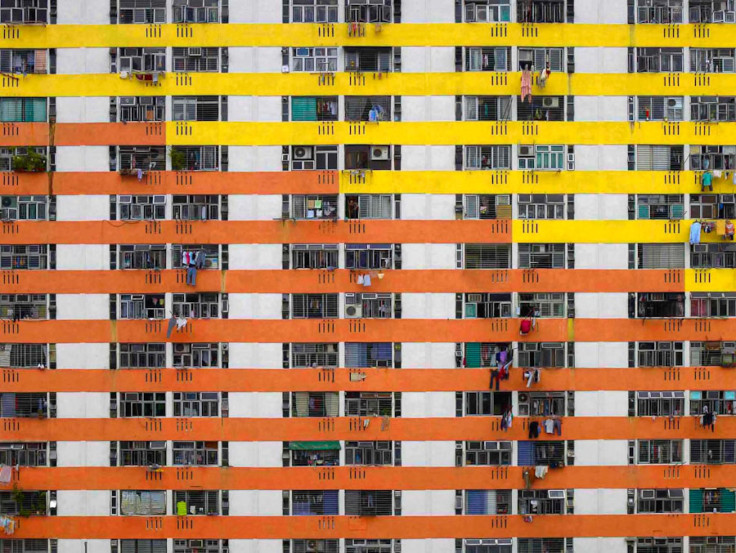 Now, Michael Wolf, a German artist and photographer based in Hong Kong and Paris, has vividly captured Hong Kong's tight, towering housing in a new series of photographs, featured in the recently published book "Michael Wolf: Architecture of Density (the Outside Volume of Hong Kong Inside/Outside)".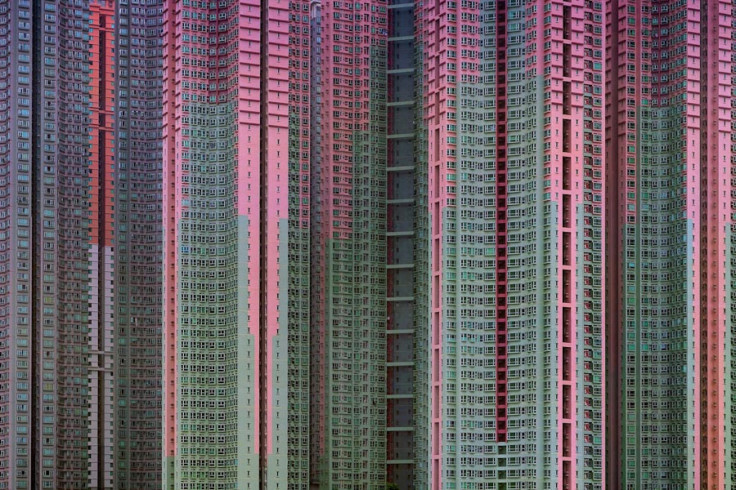 Thanks to its strict development laws, Hong Kong is notorious for having buildings like these, resembling a Tetris game screen on the outside and cramped on the inside. But despite their size, these units rent for exorbitant prices.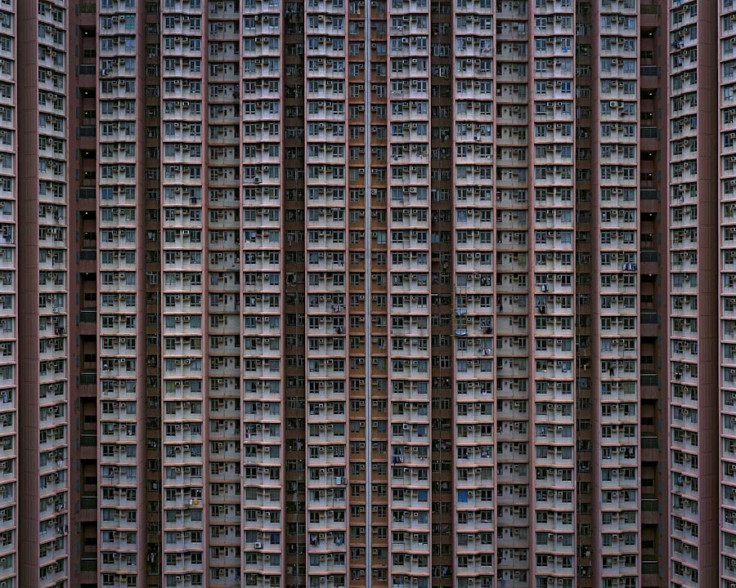 According to a report by the South China Morning Post, Hong Kong last year ranked as the third-most-expensive city in the world to live in, with luxury apartments running about $1, 893 per square foot, even beating out New York City's infamously high-priced homes. Monaco and London placed first and second on the list, at $4,864 and $2,396 per square foot, respectively.
Even housing that's much more modest than Hong Kong's chart-topping luxury high rises still come with a steep price tag.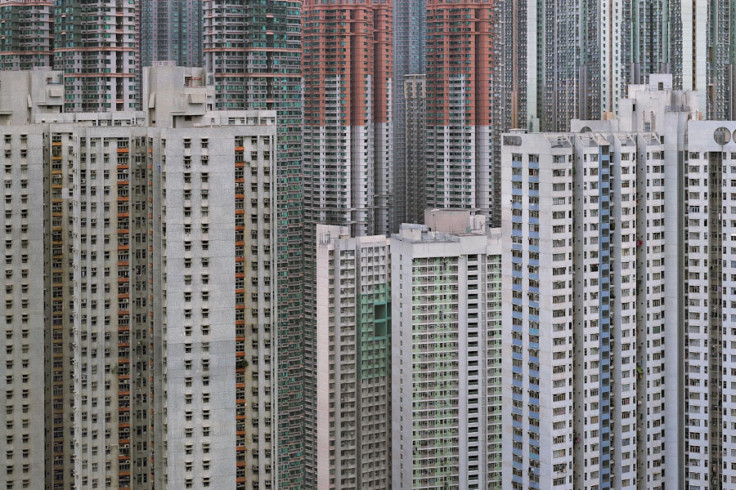 According to a group of academics and social workers in Hong Kong called the Platform Concerning Subdivided Flats and Relevant Issues, the city's most cramped living spaces can cost about 50 cents more per square foot than a New York City apartment.
© Copyright IBTimes 2023. All rights reserved.