Walter Scott Dash Cam Footage: North Charleston Police Have Video Of Fatal Shooting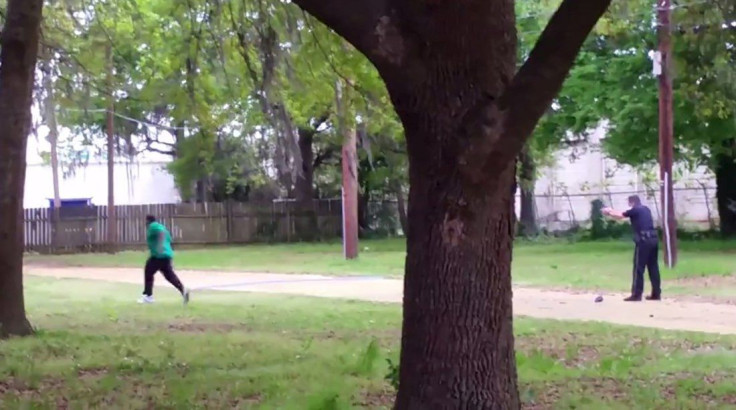 The fatal South Carolina shooting of Walter Scott was caught on dashboard camera, according to North Charleston Mayor R. Keith Summey, and the video will likely be released Thursday. The footage could provide further information about the incident, which went viral on Wednesday after a witness' video began circulating online, according to the Charleston City Paper.
"From what I understand, the video that I saw was not all the video that exists," Summey said at a news conference Wednesday. He said he has not watched the dash cam footage, which came from a nearby patrol car. Spencer Pryor, a spokesman for the North Charleston police department, confirmed to the Associated Press that the South Carolina Law Enforcement Division hoped to release the video Thursday after a prosecutor examines it.
Scott, an unarmed black 50-year-old, died Saturday after white Officer Michael T. Slager shot at him eight times. Scott had run away from Slager during a routine traffic stop, and Slager said he opened fire in self-defense. In the video, Slager appears to drop his Taser to use a Glock pistol and then plant the stun gun next to Scott's body. Slager was fired, arrested and charged with murder.
The original video motivated the disciplinary action, the Scott family attorney told the Chicago Tribune. "What if there was no video? What if there was no witness, or hero as I call him, to come forward?" L. Chris Stewart said.
Many people Wednesday compared Scott's shooting to those of other unarmed black men, like 18-year-old Michael Brown in Ferguson, Missouri. Though Brown's death wasn't caught on camera, John Crawford III and Eric Garner's were. The Staten Island, New York, officer who put Garner in a forbidden chokehold and the Beavercreek, Ohio, officer who shot Crawford were not indicted. NBC News has more information on these cases
here
.
© Copyright IBTimes 2023. All rights reserved.