Washington Republican Caucus Results 2012: Where to Watch Live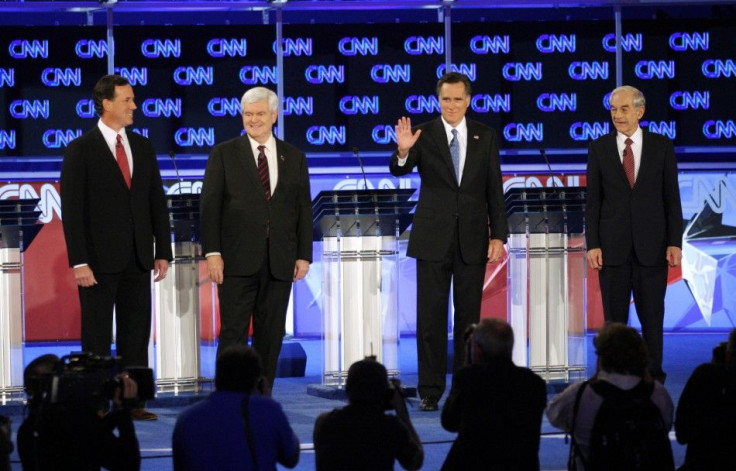 Mitt Romney was declared the winner of the Washington State caucuses on Saturday night, according to the New York Times, Politico and CNN.
Washington Republicans and right-leaning voters have been casting their votes for Mitt Romney, Rick Santorum, Ron Paul and Newt Gingrich in the 2012 Republican open caucuses since polls opened at 10:00 a.m. EST (7:00 a.m. PST).
Former Massachusetts Gov. Mitt Romney took an early lead over former Pennsylvania Sen. Rick Santorum, Texas Rep. Ron Paul and former House Speaker Newt Gingrich, Reuters reported shortly before 8 p.m. on Saturday.
Washington's open caucuses represent the final state contest in the race for the GOP presidential nomination before Super Tuesday, on March 6. With the nomination race now down to four candidates who are jockeying for a definitive lead, the state's caucuses have taken on greater importance this year than they have in previous years.
© Copyright IBTimes 2023. All rights reserved.