Washington's Suspicion Over Moscow's Peacemaking Efforts In Syria 'Regrettable,' Russian Minister Says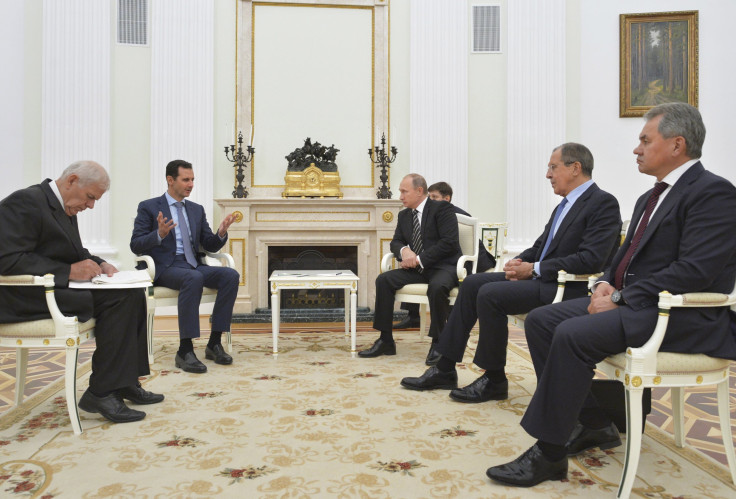 A top Russian diplomat has slammed the United States for criticizing Syrian President Bashar Assad's Moscow visit. Russian Deputy Foreign Minister Sergei Ryabkov said Assad has gone to Russia to initiate a possibility for a political settlement in Syria. According to him, it is regrettable that the White House doubts Russia's peacemaking efforts in the Middle Eastern country.
"We can just regret that Washington regards with suspicion and animosity our efforts, undertaken at the highest level with the aim to resolve the crisis, which stems largely from a short-sighted and mostly erroneous policy of the U.S. in the Middle East," TASS quotes Ryabkov as saying. "During the talks in the Kremlin, a political component of the Syria settlement was in the focus of attention."
The Russian minister, who is on a visit to Argentina, has said the "legitimately elected Syria's president" must have "a frank conversation" with Russian President Vladimir Putin about the political situation in Syria.
The Russian president assured Assad Tuesday that Moscow wanted a political settlement in Syria with the participation of all political, religious and ethnic forces in the country. Putin also talked about Russia's willingness to contribute in the battle against terrorism.
This is the first time Assad has visited Russia since the civil war started in his country in 2011. The visit has been harshly criticized by his opponents, Turkey and the United States. Russia stands strongly in favor of the Assad regime, which happens to be arguably the main obstacle to the West's efforts to topple the Syrian president.
While Assad thanked Putin for "standing by Syria's territorial integrity and its independence," there is strong speculation that he might survive Syria's civil war and the West's efforts against him.
According to the Associated Press, Assad's calm and confident public persona is one of his strengths. "Using a mixture of brute force and a consistent portrayal of the conflict as a war on terror, the 50-year-old former eye doctor has defied every prediction that his end is near," the AP's Zeina Karam writes.
© Copyright IBTimes 2023. All rights reserved.
FOLLOW MORE IBT NEWS ON THE BELOW CHANNELS