WATCH: Cobra Battles Mongoose For Life In Video Captured By Golfer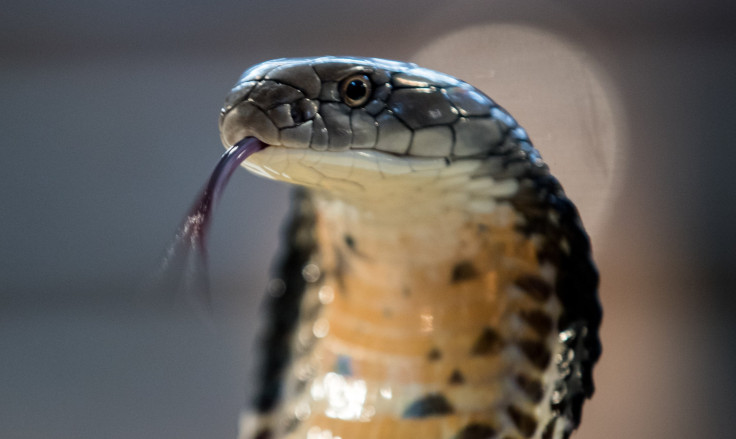 A Scottish pro golfer captured on video a cobra fighting for its life after encountering a mongoose on a South African golf course during the European Tour's Nedbank Golf Challenge. Golfer Andrew Coltart posted the video Wednesday on his Instagram account.
The video started to gain attention Thursday with thousands of likes and views.
"It's wild over here," Coltart wrote alongside the video.
The video shows the cobra managing to keep the mongoose at bay for the duration of the video. The mongoose tries to attack the cobra but is unable to get too close to the snake. In an attempt to save itself from the cobra's deadly fangs, the mongoose disappears behind nearby trees but emerges within seconds to make fresh attempts to attack the snake.
Seeing the mongoose's tactics during the battle, one social media user wrote: "I am sure Mr. Mongoose has its master plan. Perhaps He is trying to confuse and the snake while getting it tired at the same time. So far, however it looks like two boxers running around the ring."
Social media users commented on the video asking about the result of the battle and which of the animal emerged victorious. However, the fate of the animals and the result of their battle remains unclear.
Mongooses and snakes are each other's deadliest opponents and the outcome of their faceoff is unpredictable. While the snake can be deadly because of its venoms, some mongoose species, like the Indian grey mongoose, are immune to cobra bites.
The Nedbank Golf Challenge is known for its unusual wildlife encounters. On Tuesday, golfer Ian Poulter was photographed feeding some wild monkeys on the course.
"Had an audience interested in my bag of nuts today on the range. Monkey business so much fun," Poulter wrote on his Twitter account along with a photo of him feeding the monkeys.
In December 2014, four-time Ryder Cup participant Luke Donald was interrupted by a baboon while lining up for a shot. Donald jumped at the sight of the baboon before the animal could come any closer.
Earlier in 2014, Pablo Larrazabal was attacked by a swarm of hornets on the golf course, forcing the Spaniard to jump into a lake to escape them.
© Copyright IBTimes 2023. All rights reserved.