What Is Jack3d? Behind The DMAA Supplement Marathoner Claire Squires Used Before She Died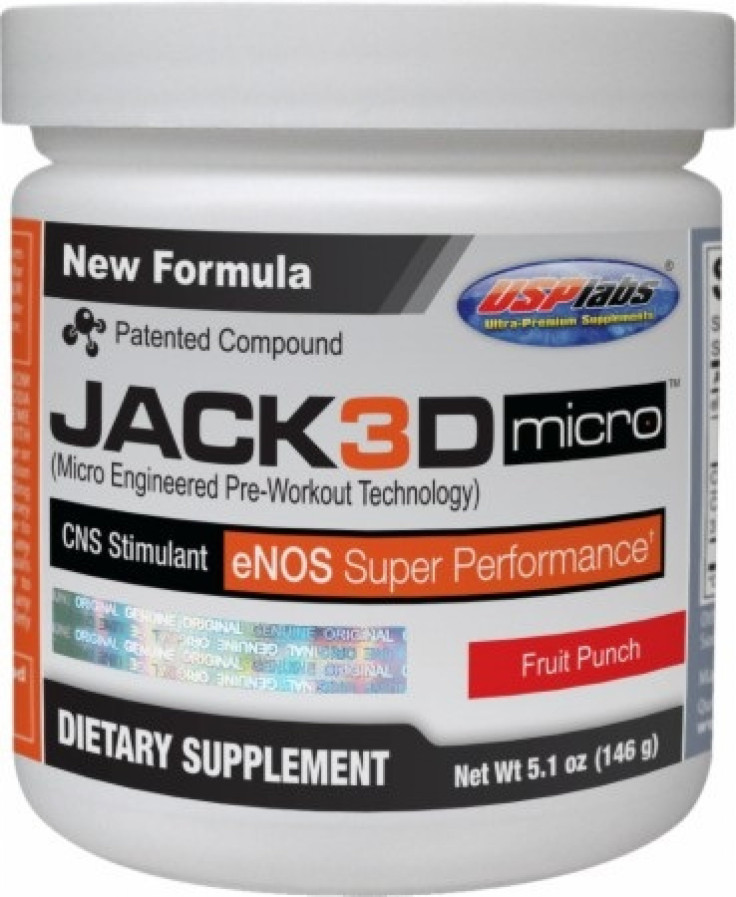 The DMAA-containing performance-enhancing supplement Jack3d has come under the microscope after it was revealed Wednesday that marathoner Claire Squires died last year after using it.
Squires' death at age 30 shocked the global running community last April when she collapsed a mile from the finish line of the 2012 London Marathon. Her death remained unexplained until Wednesday, when coroner Philip Barlow told a court that she had ingested Jack3d before competing in the race, and that the supplement was the most likely cause of her death, according to the Guardian newspaper.
Jack3d, which is made and sold online by the Texas-based company USPLabs (Ultra-Premium Supplements Labs), was legal in England when the coroner says Squires consumed a scoop of it mixed into her water bottle, but it was banned four months later by the country's Medicines and Healthcare Products Regulatory Agency amid growing controversy, the Guardian reported.
The supplement contains DMAA (1.3-dimethylamylamine), which produces amphetamine-like effects in users, many of whom are not aware of the harmful -- even deadly -- effects such drugs can have on athletes.
One of those unaware users was Squires' partner, Simon Van Herrewege, who told the Guardian that she had bought the Jack3d powder found in her water bottle online, and that it was advertised on the Web as a workout and weight-loss aid that could provide boosts to energy, concentration, metabolism and athletic performance.
"Claire was always in the gym, where this stuff was being widely talked about," Van Herrewege told the British paper. "She took it a couple of times [while training for the marathon] but didn't really get on with it. She never particularly liked it but wanted to beat her previous marathon time [of just over four hours]. She said she was going to take one scoop, as recommended. In her own words, 'if I hit a bit of a wall, I might take this drink and see if it pushes me through the end of the marathon'."
Little did the couple know that Jack3d contained DMAA, which has been linked to a range of side effects, some of which are life-threatening, according to WebMD:
"Dimethylamylamine is LIKELY UNSAFE when taken by mouth," WebMD says. "Since it is thought to work like a stimulant, there is concern that it might increase the chance of serious side effects such as rapid heartbeat, increase in blood pressure, and increase the chance of having a heart attack or stroke. In clinical research, taking a product containing dimethylamylamine plus other ingredients seems to increase heart rate and blood pressure. There have been several reports of dangerous side effects including stroke, a condition called lactic acidosis, heart attack, and death in people who have taken dimethylamylamine."
Australian officials banned DMAA-containing products after a man died from taking a supplement he purchased online, and in early 2012 the U.S. Defense Department banned it from its stores after two soldiers bought the drug at a military base shop, took it, then died while exercising, according to the Army Times. And DMAA is on the list of supplements currently banned by the World Anti-Doping Agency.
The USPLabs website claims that Jack3d, which it sells online in 8.8-ounce containers for $44.99, is the "subject of 2 peer-reviewed published clinical research studies" and "voted #1 pre-workout," but it is currently out of stock. The unidentified studies are not sourced on the section of the USPLabs site that sells Jack3d.
And a number of "amazing testimonials" are listed on the site, including this one from Zack V. of Rochester, N.Y.:
"USPlabs Jack3d is easily the most intense pre-workout product I have ever used. The amount of energy and focus are perfect, my pumps and vascularity were out of control, but most importantly; I feel great all workout. No crash, no bloat, no headaches, no blow workouts."
Jack3d -- pronounced "jacked" -- powder, which is designed to be mixed with water to create a fruity drink, comes in tropical fruit punch, lemon-lime and grape bubblegum flavors.
In a section of the Jack3d page of the USPLabs website called "Directions for Use & Warnings," there is zero mention of any harmful side effects, but the company does provide this disclaimer in an addendum at the very end of its description of the supplement:
"It's mandatory that athletes or anyone subject to testing check with their governing body before using this product. Read the entire label, including directions, precautions & warnings. Tested athletes make up the extreme minority of the American public and have to follow strict rules on what they can and cannot use in competition."
According to the Telegraph newspaper, Jack3d was initially marketed "as a 'natural' stimulant, apparently derived from geranium, that could increase performance."
But last spring the U.S. Food and Drug Administration wrote a letter to retailers selling DMAA-containing products warning them of potential complications.
The letter cautioned that DMAA is "known to narrow the blood vessels and arteries, which can elevate blood pressure and may lead to cardiovascular events ranging from shortness of breath and tightening in the chest to heart attack," according to the Telegraph. "The agency has received 42 adverse event reports on products containing DMAA. While the complaints do not establish that DMAA was the cause of the incidents, some of the reports have included cardiac disorders, nervous system disorders, psychiatric disorders, and death."
DMAA-containing products including Jack3d are still available for purchase via online retailers based in countries that have not banned the sale of the drug, which is legal to possess in both the U.K. and U.S.
Time will tell if the associated death toll will lead to any further restrictions on DMAA-containing supplements as Squires' use of Jack3d becomes known.
© Copyright IBTimes 2022. All rights reserved.
FOLLOW MORE IBT NEWS ON THE BELOW CHANNELS