What Is Marfan Syndrome? Isaiah Austin, NBA Draft Prospect, Diagnosed With Rare Genetic Disorder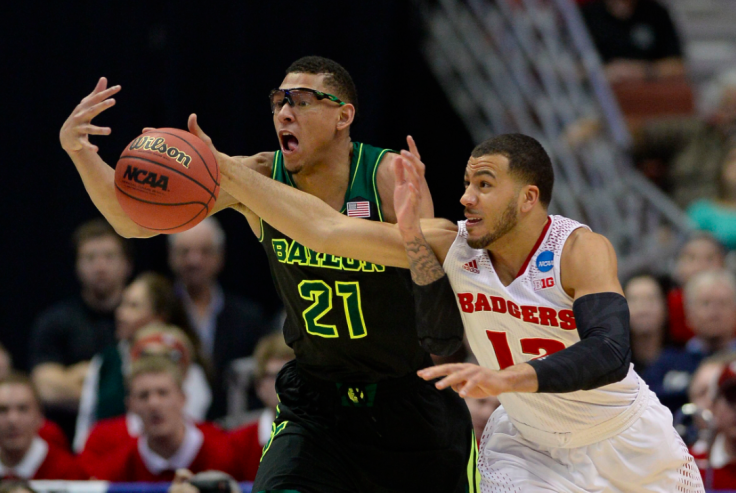 National Basketball Association hopeful Isaiah Austin had a bright future but it has come to a sad end following a diagnosis of Marfan syndrome, a rare genetic disorder that affects the heart, eyes, circulatory system and skeleton. Sunday it was revealed the diagnosis was "career ending."
It was discovered the 20-year-old Baylor University alum had Marfan syndrome during genetic testing in preparation for the draft where he was expected to be a second-round pick, USA Today reported.
Marfan syndrome affects about one in 5,000 people, the Marfan Syndrome Foundation says. According to the Mayo Clinic, it affects about one in 5,000 people.
"People with Marfan syndrome are usually tall and thin with disproportionately long arms, legs, fingers and toes," the Mayo Clinic Web site says. "The damage caused by Marfan syndrome can be mild or severe. If your heart or blood vessels are affected, the condition can become life-threatening."
Austin, who is half-blind, took to Instagram where he said he was "thankful" and "blessed" to have been able to play basketball. He also thanked everyone for the thousands of well-wishes he received since his diagnosis was revealed. Nearly 7,000 people liked the post after his statement had been on the social media site for four hours.
Many people heard about Marfan syndrome after Olympic swimmer and gold medalist Michael Phelps was rumored to have the disorder because of his is long arms, slender physique and increased flexibility. In the incurable condition, the connective tissue throughout the body is defective. Though the American swimmer, who is arguably the all-time greatest Olympic athlete, doesn't exhibit all of the traits of the genetic disorder.
According the Marfan Foundation, characteristics of Marfan syndrome include abrupt lung collapse and eye problems, which can consist of: nearsightedness, detached retina, dislocated lens, early cataracts and early glaucoma.
Follow me on Twitter @mariamzzarella
© Copyright IBTimes 2023. All rights reserved.