What The Olympic Refugee Team 2016 Tells Us About Global Conflicts In South Sudan, The DRC, Syria And Ethiopia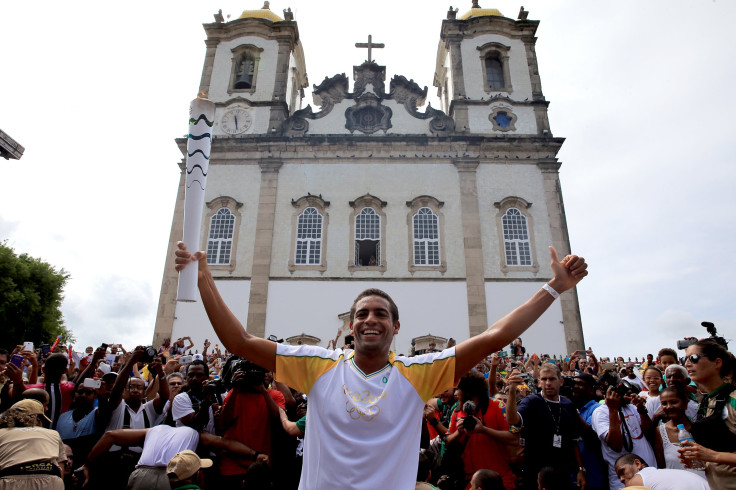 Athletes from Syria, South Sudan, the Democratic Republic of Congo and Ethiopia all will march together under one flag at the Olympic Games in Rio de Janeiro this August. In a historic first, the International Olympic Committee (IOC) announced Friday that a team of 10 refugees will compete at the games.
To draw attention to the highest level of refugees worldwide since World War II, the athletes on the Refugee Olympic Team will carry the Olympic flag before host country Brazil during the opening ceremonies.
"These refugee athletes will show the world that despite the unimaginable tragedies they have faced, anyone can contribute to society through their talent, skills and strength of the human spirit," IOC President Thomas Bach said.
While global attention has focused on the five-year civil war in Syria that has left more than 250,000 dead and displaced millions, the makeup of the Olympic refugee team underscores other long-running conflicts in South Sudan and the Democratic Republic of Congo that receive less media attention.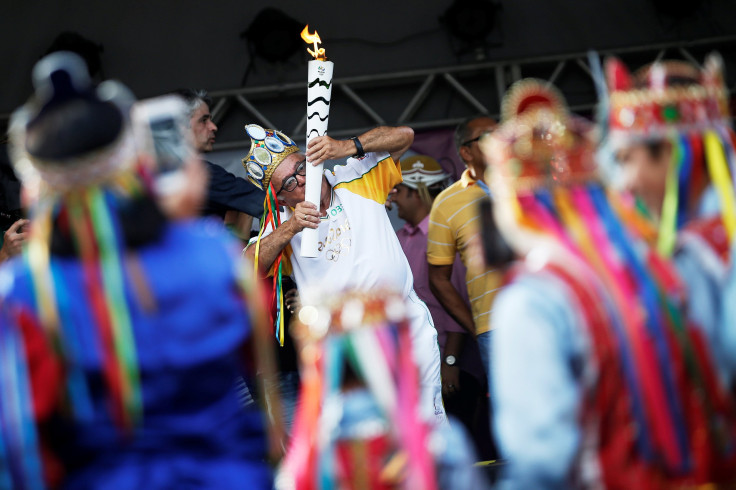 Five of the team's athletes were originally from South Sudan. South Sudan became independent from Sudan in 2011 as part of a 2005 agreement to end the longest running civil war in Africa. Peace did not last with a civil war erupting in South Sudan in 2013 that displaced more than 2 million people. While the war has officially ended, recovery is far from complete and violence continues in areas far from the capital of Juba.
The United Nations refugee agency reported in April that refugee outflows continue to grow in South Sudan. "A combination of new fighting in previously peaceful areas, food insecurity and severe humanitarian funding shortages continue to cause a sharp worsening of the situation in South Sudan for many civilians," the agency said.
Yiech Pur Biel, who will run the 800-meter event, fled South Sudan in 2005 escaping the war. South Sudanese runners James Nyang Chiengjiek and Rose Nathike Lokonyen both ended up in the sprawling refugee camp Kakuma in Kenya. The Kenyan government said last month it would take steps close the camp even as approximately 2,000 new South Sudanese refugees arrived in May, the Wall Street Journal reported.
Two athletes from the Democratic Republic of Congo (DRC), Popole Misenga and Yolande Bukasa Mabika, will compete in judo.
"You can't let people think that just because they are refugees, they have to stop doing what they do because they are refugees," Misenga said. "Even though they are refugees, they need to carry on practicing their sports, they need to carry on boxing, they need to carry on running marathons."
Civil war raged in the DRC from 1997 to 2003, and conflict in the eastern part of the nation continues to this day. The U.N. estimates more than 450,000 Congolese have fled to neighboring countries.
"Rape is used as a weapon in this conflict, along with other forms of sexual and gender-based violence," the U.N. reports. "The 350 rapes reported every week on average, are only a fraction of the true number."
Syrian team members Rami Anis and Yusra Mardini will compete in swimming. Both Anis and Mardini fled the war in Syria. Anis was recognized as a refugee last year and now resides in Belgium. Mardini and her sister left Damascus and arrived in Germany in September among the million who arrived there in 2015 escaping conflicts and repressive states including Syria, Iraq and Afghanistan. She was officially recognized as a refugee in March.
Yonas Kinde is the sole athlete on the team from Ethiopia. A long running civil war that ended in 1991 and a conflict with Eritrea that ended in 2000 both hit Ethiopia's population hard. These days, Ethiopia has Africa's largest refugee population, hosting many people fleeing neighboring states, including South Sudan and Somalia, the World Bank reported.
Kinde was recognized as a refugee in 2013 and has lived under "international protection" in Luxembourg since then.
"There are many refugees in the world," Kinde said. "They can do good sports. They can do everything."
© Copyright IBTimes 2023. All rights reserved.
FOLLOW MORE IBT NEWS ON THE BELOW CHANNELS