When Is The MLB Trade Deadline? 2022 Date Later Than Usual
Major League Baseball teams will have more time than usual to decide if they want to be sellers or buyers in the 2022 season. The MLB trade deadline is later than the traditional July 31 date.
When is the 2022 MLB trade deadline? Aug. 2 is now the final day for teams to make trades without putting players on waivers. The exact deadline is set for 6 p.m. ET.
The change came with the new collective bargaining agreement that ended this year's lockout. The new CBA, which runs through the 2026 season, allows the commissioner to set the trade deadline on a date between July 28 and Aug. 3.
Even with one month to go until the trade deadline, it's pretty clear that a few teams will look to unload veterans.
The Oakland Athletics are out of the playoff race at the bottom of the AL West and likely to trade at least one pitcher. The A's stripped their roster of talent in the offseason, trading Matt Chapman, Matt Olson, Sean Manaea and Chris Bassitt.
The Cincinnati Reds are another expected seller. Several teams have been linked to the veterans in Cincinnati's rotation. The Reds have essentially been out of contention since the first month because of a 3-22 start.
The New York Yankees and Los Angeles Dodgers will likely look to add players before the trade deadline. The Yankees will flirt with the all-time wins' record if they maintain their current pace. The Dodgers remain the favorites in the National League, though Los Angeles' rotation has been hurt by injuries.
After Aug. 2, players can only be traded if they clear revocable waivers.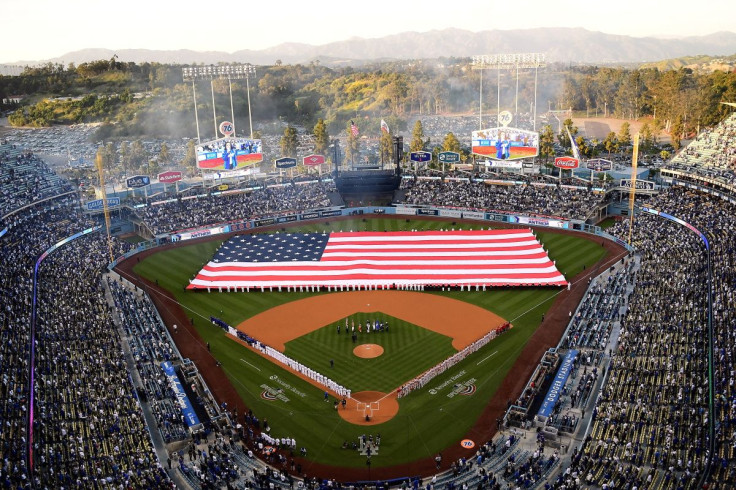 © Copyright IBTimes 2023. All rights reserved.