Where Is Hurricane Eta Headed? Category 3 Landfall Predictions
Forecasters in Nicaragua expect Hurricane Eta, the latest in a record-breaking hurricane season, to bring life-threatening storm surge and floods to the area.
Eta, currently a category 1 storm, is expected to strengthen by late Monday or early Tuesday. Reuters reports Eta could reach turn into a category 3 hurricane but is expected to "weaken rapidly" once it hits the mountains of Nicaragua and Honduras.
Nicaraguan President Daniel Ortega has put the nation, one of the poorest in the Americas, on high alert ahead of what would be one of the strongest hurricanes to hit the country in years. Hurricane Mitch in 1998 left more than 10,000 people dead in Nicaragua.
"Catastrophic" flooding across much of Central America and into southern Mexico is expected from the storm, the nation's hurricane center warned.
The U.S. National Hurricane Center, monitoring the 28th named storm in the current hurricane season in the Atlantic, warned that water levels in Nicaragua could surge to 10-15 feet above normal tide levels.
"Preparations to protect life and property should be rushed to completion," the U.S. center warned.
Hurricane Zeta, the latest storm to strike the states, left at least six people dead in its wake when it made landfall in Louisiana in late October. Eta is not expected to pose a major threat to U.S. states.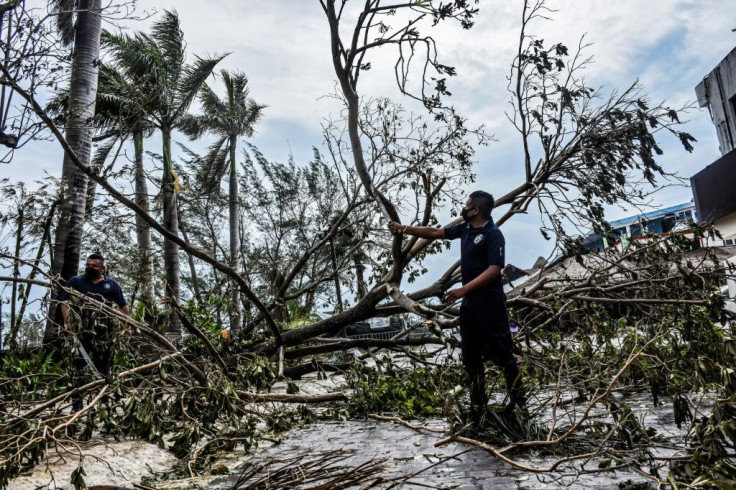 © Copyright IBTimes 2023. All rights reserved.