Where Is Julian Assange? Rumors Swirl Over Whereabouts Of WikiLeaks Founder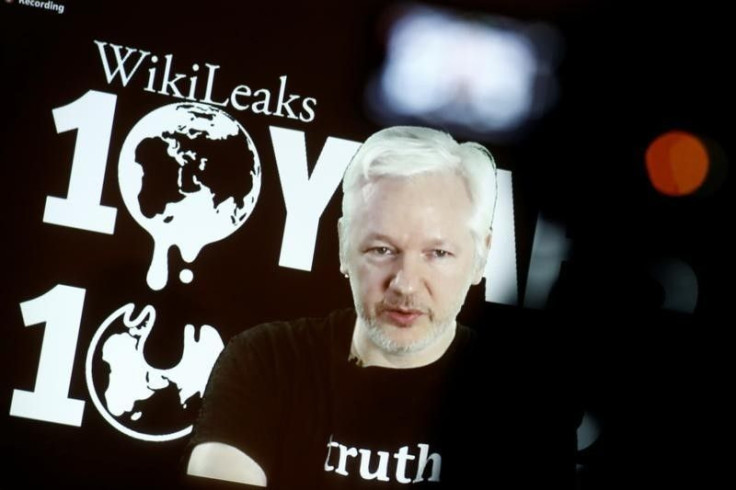 Ecuador has denied speculation that Julian Assange is set to be expelled from the country's London embassy in the latest drama to surround the WikiLeaks founder in recent days. Reports on Monday showed a removal van being loaded outside the Ecuadorean embassy, prompting rumors that Assange was to be evicted.
The 45-year-old has been living at the embassy since seeking asylum there since 2012, when Sweden issued an arrest warrant over an alleged rape. Assange, whose detention was ruled arbitrary by the United Nations earlier this year, fears that he would be extradited to the United States to face espionage charges.
Monday was to be the day that he was questioned by Swedish prosecutors over the charges, but last week that was delayed until Nov. 14. Instead, he has been the subject of various rumors about his future after WikiLeaks tweeted Monday that Assange's internet access had been cut by an unidentified state actor, and it had "activated the appropriate contingency plans."
According to Ecuador, however, Assange will not be forced to leave his current residence. "We don't respond to speculation circulating on Twitter," a source at the Foreign Ministry said Monday. "Ecuador will continue to protect Julian Assange and uphold the political asylum granted to him in 2012."
The development comes as WikiLeaks continues to release emails from chairman of Hillary Clinton's presidential campaign, John Podesta, and speeches Clinton gave to Goldman Sachs. Assange has said he will information relevant to the U.S. election "every week for the next 10 weeks," ahead of the Nov. 8 presidential vote.
On Friday, Podesta took to Twitter to troll Assange about the quality of the food on offer in the Ecuadorean Embassy. However, Assange did enjoy a special meal over the weekend, with former "Baywatch" star Pamela Anderson paying him a visit with a vegan lunch in tow.
© Copyright IBTimes 2023. All rights reserved.