Who Is Aaron Boone's Wife? Meet Laura Cover, Former Playboy Model [PICTURES]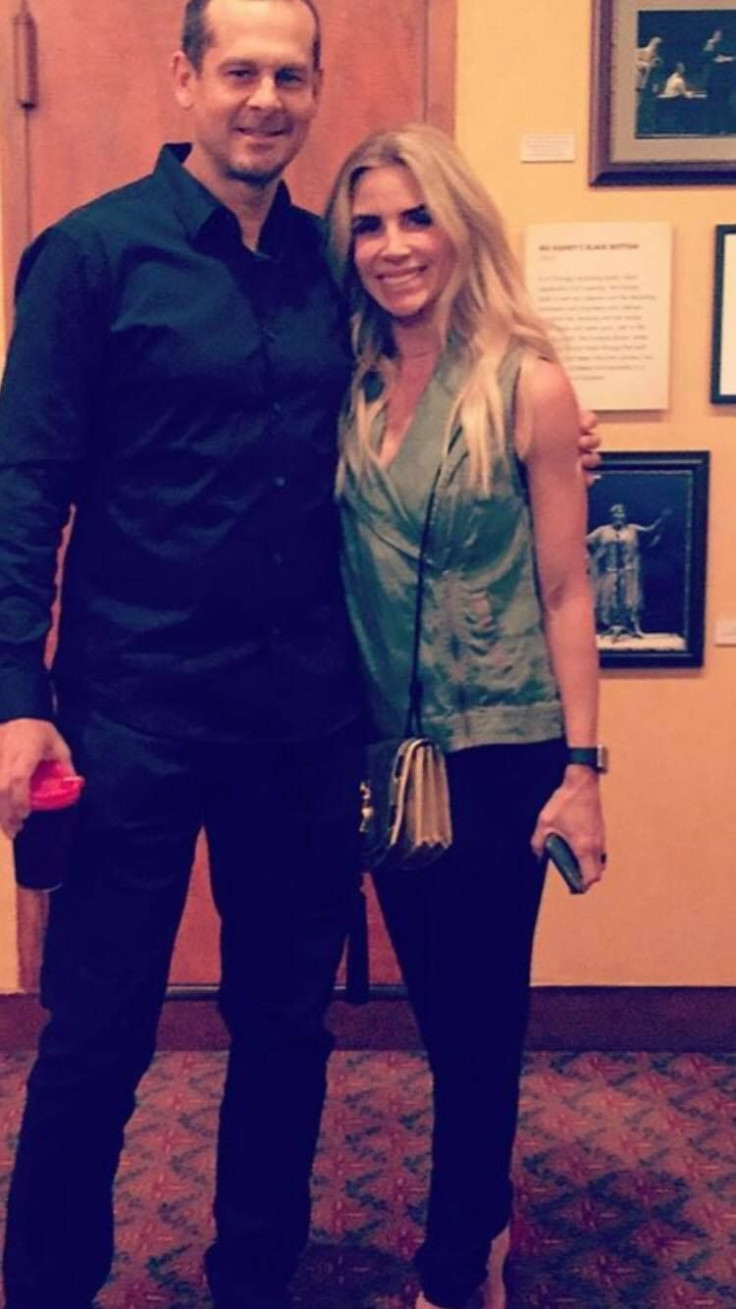 If you watched the New York Yankees introduce Aaron Boone as their new manager at Wednesday's press conference, you probably noticed the former baseball player's wife sitting next to him. Laura Cover might be gaining more notoriety now that she's married to one of the biggest names in New York sports, but she was in the public eye long before becoming Aaron Boone's wife.
Cover, 40, is a former model and a former Playboy Playmate. She was named the Playboy Playmate of the Month in October 1998.
Boone and Cover got married in November 2002, a few months before the former third baseman joined the Yankees as a player. The couple has four children, two of which are adopted.
Cover is from Ohio, where Boone spent much of his professional career. Boone was selected by the Cincinnati Reds in the 1994 MLB draft and made his debut with the team three years later. Boone played for Cincinnati until 2003 when he was traded to New York. The couple currently lives in Arizona.
Cover certainly isn't the first famous model to date, or marry, a member of the Yankees. Derek Jeter dated his wife and Sports Illustrated Swimsuit model Hannah Jeter (formerly Hannah Davis) during his final seasons with the club. Alex Rodriguez is currently dating Jennifer Lopez, but the former third baseman was in a relationship with ex-wrestler and Playboy cover girl Torrie Wilson when he was on the Yankees.
New York acquired Rodriguez to replace Boone in 2004 when he suffered an injury.
Boone takes over as the Yankees manager after Joe Girardi held the job for 10 years. During his time with the team from 2008-2017, New York had the best record in all of baseball. The Yankees and Girardi came just shy of making the 2017 World Series, losing Game 7 of the ALCS to the Houston Astros.
Before being hired by the Yankees, Boone was a baseball analyst for ESPN, working as part of the "Sunday Night Baseball" broadcast. He joined ESPN when he retired as a player in 2010.
Boone is best known for his home run in Game 7 of the 2003 ALCS that helped the Yankees beat the Boston Red Sox and reach the World Series.
© Copyright IBTimes 2023. All rights reserved.