Who Is Mohamed Abrini? Paris Terror Suspect Considered 'Dangerous And Probably Armed'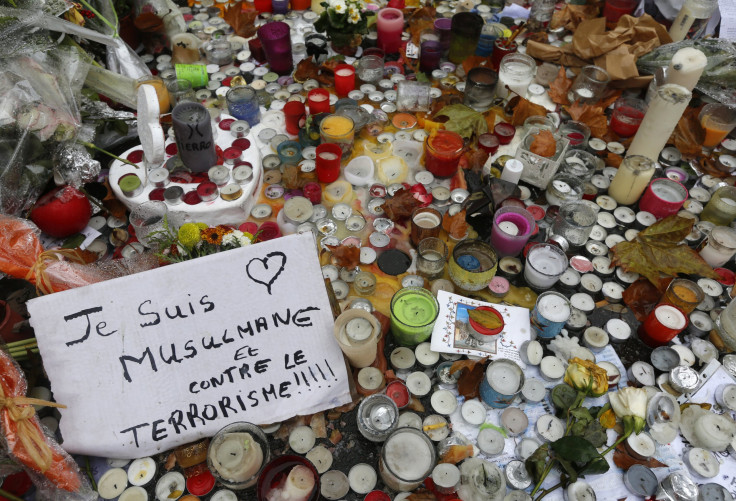 An investigation into last month's terror attacks in Paris is now pointing to a suspect who reportedly drove a car into the city with Salah Abdeslam, another suspect at large. International officials were searching for Abdeslam in Germany, France and Belgium after he disappeared. Mohamed Abrini, 30, was filmed along with Abdeslam at a gas station outside Paris in a Renault Clio. That vehicle was later used in the attacks, Belgium's federal prosecutor said in a statement on Tuesday.
"Two days before the Paris attacks, on 11 November around 19.00 pm, Salah Abdeslam was filmed in a gas station in Ressons... together with a person who has been identified as Mohamed Abrini, born 27 December 1984," the prosecutor's statement said. "The latter was driving the Renault Clio used two days later for committing the attacks. The Investigating Judge has issued an European and International arrest warrant against Mohamed Abrini. He is being actively tracked down by Belgian and French police services."
A handful of the suspects involved in the Nov. 13 Paris attacks lived in Belgium. Police said Abrini was "dangerous and probably armed" and that he should not be approached by the public. A mugshot showed he was dark-haired with a cropped beard.
The coordinated attacks in six locations around Paris, including restaurants, the Stade de France stadium and the 1,500-capacity Bataclan concert hall killed 130 people and left scores more wounded.
Belgian prosecutors also said on Tuesday that they had identified two other men in custody who were connected with with the attacks. Referred to only as Ali O. and Lazez A., both are from the Molenbeek district in Brussels and scheduled to appear separately in court this week. They are suspected of "participating in the activities of a terrorist group" and "acts of terrorist murder," according to the statement from the prosecutor, via the BBC.
French prosecutor François Molins also gave an update on the investigation regarding the attacks Tuesday, saying the suspected leader, Abdelhamid Abbaoud, was thought to have been planning a suicide attack in Paris' La Defense business district sometime during Nov. 18-19. Abbaoud was killed on Nov. 18 in a raid in the the Saint-Denis suburb of Paris.
© Copyright IBTimes 2023. All rights reserved.