Who Was Cedric Killings? Former NFL Player Dies At 45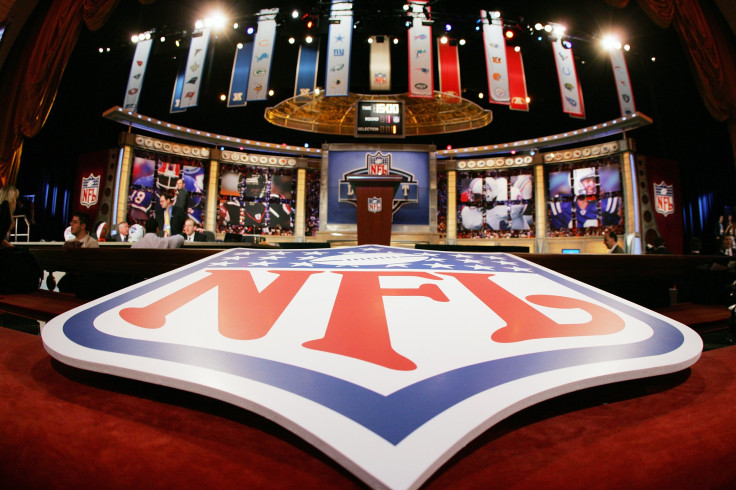 Cedric Killings, a former NFL player who competed from 2000 to 2007 until a fractured vertebra cut short his career, died due to lung cancer on June 21. The news of his death was revealed by his alma mater Wednesday. He was 45.
"My love, my best friend, my husband of 21 years is no longer physically with me but he lives in my heart and in the hearts of our 3 children," his wife Shavon said in a statement, the Spun reported. "I'm comforted in knowing he is resting and no longer in pain, but I'm still at a loss and can't believe this is real. If you've ever had the pleasure of meeting him then you already know how special he is. Just an all around great person. I don't just say this as his wife, it's echoed by family, friends, and former teammates. It has been an honor to share life with him, and to love and be loved by him. So grateful for it all. Love you for life."
Killings, who was a notable talent during the late 1990s, made a significant impact at Carson-Newman University. His exceptional skills on the football field led to him being recognized as a four-time NCAA Division II All-American while representing the Tennessee-based institution.
"Cedric was a fantastic person, player, father, husband, teammate and most importantly, a man of God," Carson-Newman head football coach Mike Clowney said. "We are praying for and grieve with Cedric's family during this difficult time."
Despite going undrafted, Killings managed to secure a spot in the NFL when he was signed by the San Francisco 49ers in 2000. Throughout his career, he showcased his talent and dedication, achieving a notable milestone by recording a career-high three sacks.
During his impressive eight-year career in the NFL, Cedric Killings had the opportunity to showcase his skills and contribute to multiple teams. He played for several notable franchises, including the San Francisco 49ers, Cleveland Browns, Carolina Panthers, Minnesota Vikings, Washington Redskins, and the Houston Texans.
During a game against the Indianapolis Colts on Sept. 23, 2007, Killings was involved in a head-to-head collision in the second quarter. The impact of the collision left him requiring immediate medical attention and he had to be taken off the field on a stretcher.
At the time, he experienced numbness in his lower extremities and was unable to move them, indicating a fractured vertebra. In addition, he sustained a deep cut under his right eye. Medical professionals at Houston Methodist Hospital said that while Killings had the ability to move all of his extremities, he experienced intermittent numbness in his lower back area.
© Copyright IBTimes 2023. All rights reserved.