Why Celtics-Warriors Matchup Can Produce Great NBA Finals Series
KEY POINTS
The Golden State Warriors now wait for their opponents in the NBA Finals
Both the Miami Heat and Boston Celtics can pose challenges for the Warriors
However, a Celtics-Warriors matchup could turn into an instant classic
San Francisco -- The Golden State Warriors are headed to the NBA Finals for the sixth time in eight years after ousting the Dallas Mavericks in five games.
It has been an improbable run for the Warriors thus far as they were taken to the absolute limit by the Memphis Grizzlies in the second round.
Now, they await the winners of the Eastern Conference Finals between the Miami Heat and the Boston Celtics.
Both squads have been locked into a war of attrition since the very start of the series, and it looks like none of them will be letting up, especially for the Celtics who have a 3-2 lead in the series.
Dealing with injury has been a major concern for both sides as the Heat have sorely been missing the services of Tyler Herro, while the Celtics have Marcus Smart and big man Robert Williams III persevering through their own issues.
However, the Celtics have been the healthier and more complete team thanks to the leadership of Jayson Tatum and Jaylen Brown, who are averaging 23.8 and 25 points respectively.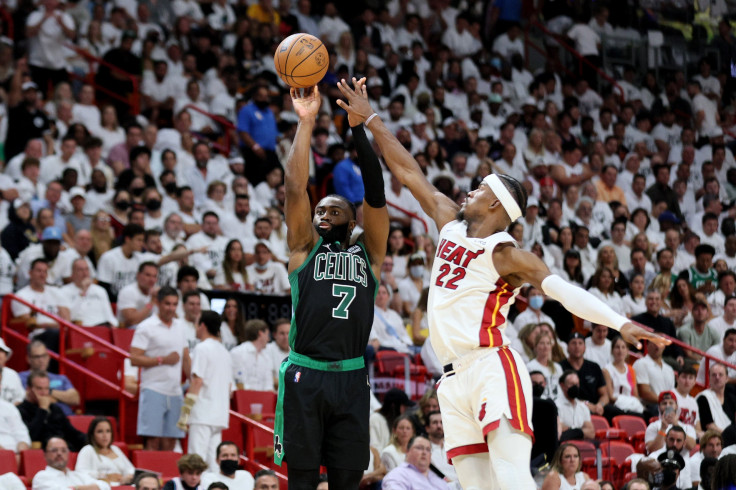 In terms of matchups, Golden State is likely going to have a harder time when they face the Celtics as their combination of size and skill is expected to give the Warriors' offense fits.
Smart and Williams are a formidable duo that can switch on all positions, while Brown and Tatum can also hold their own on the defensive end.
Add in the fact that Al Horford is playing his best stretch of basketball at age 35 and the Celtics are fully equipped to take the Warriors head-on.
Seeing the inaugural Western Conference Finals MVP Stephen Curry and Klay Thompson match Tatum and Brown's firepower is going to be a spectacle worthy of the grandest stage in pro basketball.
This is not to say that the Heat would not put up a great fight against the Warriors either.
Jimmy Butler is a two-way superstar that can put points on the board with ease and defend the opponent's best player, while Bam Adebayo could have another massive outing against the Warriors' frontcourt.
Designated sharpshooter Duncan Robinson and resurgent guard Victor Oladipo can also give the Warriors bench a run for their money.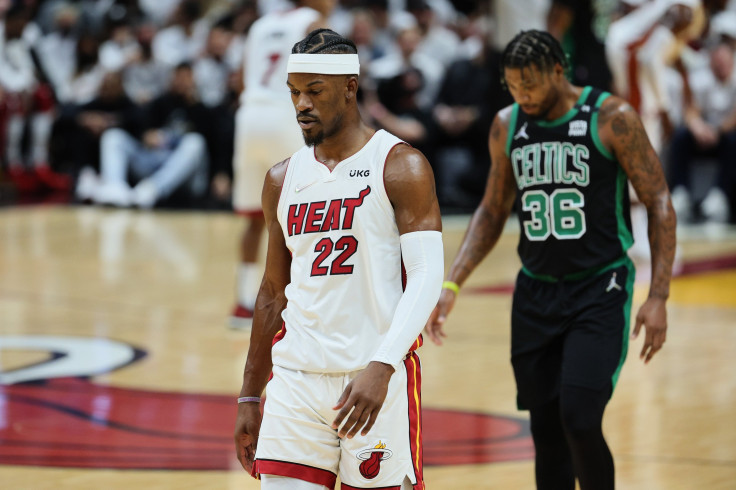 Taking all factors mentioned into account, the Warriors are likelier to defeat the Heat with ease compared to the Celtics simply because they have too much firepower than Miami.
Having the Celtics take on the Warriors for the Larry O'Brien trophy is certainly going to make for a more competitive matchup because these two teams can match one another position for position and bench for bench.
Regardless of whether the Eastern Conference Finals extends to Game 7 or not, the NBA Finals will begin on June 2.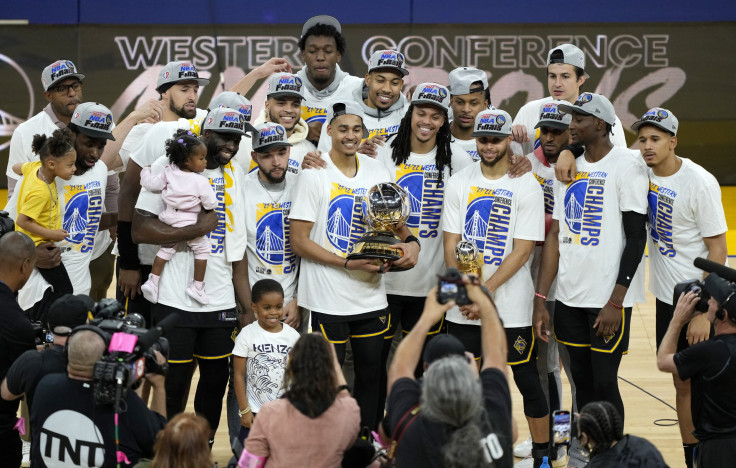 © Copyright IBTimes 2023. All rights reserved.