Why Is China Rushing To Build A Massive Battery Factory In Hungary?
Contemporary Amperex Technology Ltd (CATL), China's largest maker of EV batteries, wants to build a 7.34-billion-euro (50.79 billion yuan) battery plant in the heart of Europe, Hungary.
Why Hungary? Why now? Officially the answer to these questions is that Hungary is close to China's European customers, with stable policies towards China, including its participation in Beijing's Belt and Road" Initiative.
"The geographical location in the heart of Europe, with a good industrial support base, allows Chinese companies in Hungary to be closer to their European customers and be able to respond to their needs in a timely manner," said a Global Times editorial posted this week. "More critically, Hungary offers Chinese companies predictability in terms of policy and business environment. Hungary, the first country in Europe to sign Memorandum of Understanding with China on jointly building the "Belt and Road" Initiative, has offered Chinese companies a lot of preferential policies for their investments."
Unofficially, China is trying to reward Hungary for being on its side on the Taiwan issue. For instance, in May 2020, Budapest sided with Beijing in opposing Taiwan's membership of the World Health Organization (WHO), upholding the "One-China principle. "That's something China desperately needs these days as the Taiwan issue flares up.
Still, Dr. Paul Hong, Distinguished University Professor of global supply chain management at The University of Toledo's Neff College of Business and Innovation, sees good reasons for China's move.
"The electric car market is rapidly growing in Europe," he told International Business Times in an email. "However, the strategic position of China in Europe is not improving but deteriorating with changing geo-political environments including U.S.-China rivalry, growing Taiwan tension plus the Russia-Ukraine War. As leading countries in Europe (e.g., UK, Germany, and France) are less inclined to allow China to build factories there, the realistic option for China is to do so in Eastern Europe (e.g., Hungary) which has been somewhat more accommodating to China than any other European nations."
But why the hurry now? Because he thinks Beijing wants to capture the growing/emerging market potential in the face of changing attitude of European countries toward China. But he isn't sure whether it will happen. "Even in Hungary, there is no guarantee that a long-term relationship with China and Hungary will remain favorable," Dr. Hong explains. "Therefore, as the opportunity to build is there now with the current Hungarian political leaders, China wants to do it before the changing wind blows against China. Chinese leaders feel business growth and strategic alliance potential are still on the horizon, but their time is running out. Therefore, they must act quickly and decisively. Otherwise, they miss the trains of opportunities that are moving quickly ahead of them and thus leaving them behind."
And they are in a position to do so, according to Juscelino Colares, a professor of business law and co-director of the Frederick K. Cox International Law Center. "Free from democratic debate or political parties whose preferences must be reconciled, Chinese Communist Party (CCP) leaders are very efficient at making investment decisions," he told IBT in an email. "The news of the massive investment "in the heart of Europe" comes a few hours after US Congress passed (the Orwellianly named) Inflation Reduction Act (IRA), which provides for massive spending on the electrification of the US automobile industry but conditions those subsidies on high US and North American content, effectively locking Chinese automakers and battery makers out of the US market."
And that's another reason for Beijing's rush to build an EV battery factory in Hungary now.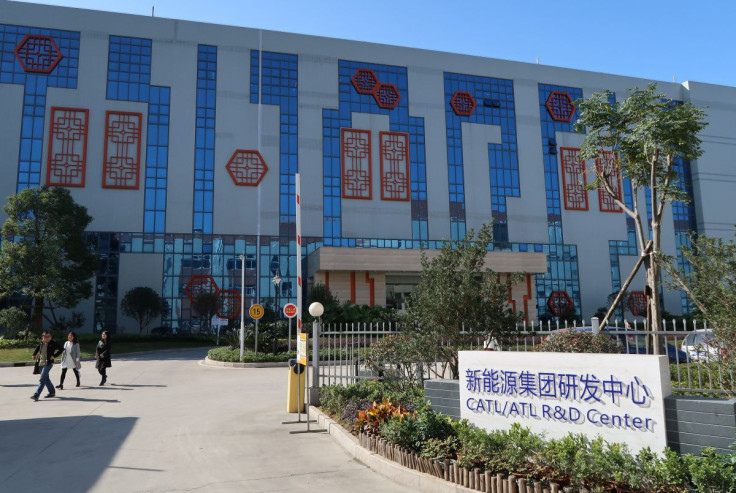 © Copyright IBTimes 2023. All rights reserved.