Why Was George Zimmerman Pulled Over? Zimmerman Tells Texas Cop He's Armed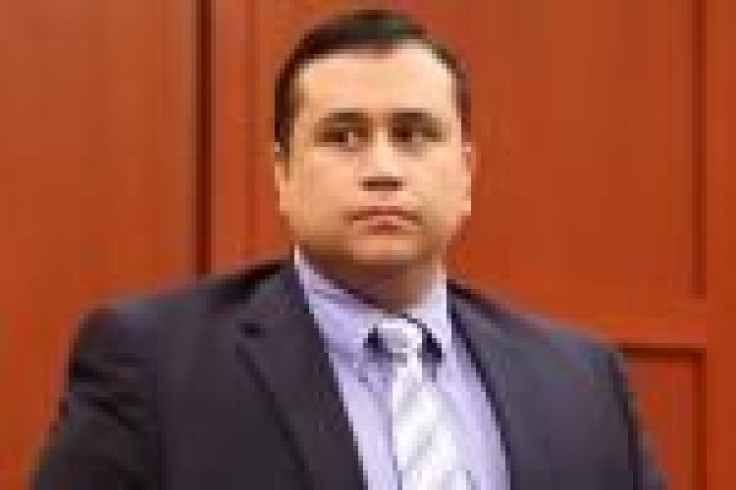 George Zimmerman can't stay out of the headlines. The latest news concerning the former neighborhood watchman is that he was pulled over for speeding in Forney, Texas, on Sunday, the Christian Science Monitor reported. Many who thought Zimmerman should have been convicted for killing Trayvon Martin were horrified when he was given back his weapon, but the same people, and possibly others, might be even more shocked to learn that the man who was dubbed a "wannabe cop" in court was driving armed over the weekend.
Police pulled over the 29-year-old at about 1 p.m. EDT on Sunday when he was on Interstate 80. After being approached, Zimmerman disclosed to the officer that he had a firearm in the glove box, according to CSM, which was quoting a report from CBS News.
When asked where he was going, Zimmerman responded, "nowhere in particular." The officer seemed confused and then asked, "Why do you say that?" Stunned, Zimmerman responded, "You didn't see my name?" After telling the policeman that he's George Zimmerman, the officer almost laughably retorted, "Oh, what a coincidence."
In the video it appeared as if the cop was trying to calm down a nervous Zimmerman and told him he was going back to his police car to check if there were any warrants out for the once-accused killer.
When the officer went back to Zimmerman's truck, he returned the driver's license and asked that he driver slower. Zimmerman was released on a warning. CSM notes that it's not clear how fast Zimmerman was driving Sunday.
Apparently Zimmerman's legal team is "baffled" that a simple traffic stop has made national news, but baffled might not be the right word. This is the man who has been in the public eye for more than a year and was found not guilty on a charge that arguably half the country thought he should have gone to jail for.
Check out the dashcam video of the incident below, courtesy of TMZ:
George Zimmerman DASHCAM VIDEO -- Stopped By Cops for Speeding ... Gun in Car - Watch More Celebrity Videos or Subscribe
© Copyright IBTimes 2023. All rights reserved.