Wikileaks online store sales could contribute towards Assange's legal expenses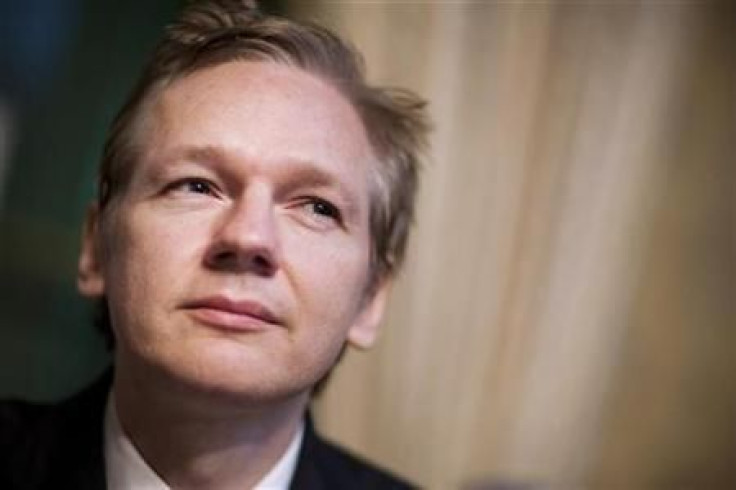 Sales proceeds of an online gift shop opened by Wikileaks this month is expected to contribute towards the legal defense fund of Wikileaks owner Julian Assange, who has been fighting a long and costly legal battle, defending charges of sexual abuse against two Swedish women.
The shop at http://wikileaks.spreadshirt.com/ offers a range of merchandise including T-shirts, hooded jackets, duffel bags, umbrellas and even sleeves for another rage, the iPad. A post on the popular site Mashable.com shows that every product has an explicit Wikileaks association - either the organization's logo, or a typographical likeness of Assange, or the inspiring tagline, Courage is Contagious.
Assange is already known to have incurred mammoth legal expenses while defending himself against charges brought against him. He is currently in London, defending himself against Swedish demands for extradition while staying at a friend's house where he is electronically monitored as a condition of bail granted. In December 2010, Assange reluctantly signed deals worth $1.3 million with American Publisher Alfred A. Knopf and British publisher Canongate for penning his autobiography. The fiery leader had told the Sunday Times back then, I have already spent £200,000 for legal costs and I need to defend myself and to keep WikiLeaks afloat.
Since then, Assange has had several fund-raising campaigns to help him cover the costs of defense. As The New York Times reports, in one such effort in February, he organized a dinner for free speech, where online supporters were encouraged to donate to his defense through a recorded video message that they watched while dining with friends. The online gift shop is yet another step in the same direction, though a message on the site says All proceedings go to Wikileaks operations without any explicit reference to the legal defense fund.
The case against Assange was raised against the backdrop of the controversial, yet phenomenally popular, Wikileaks exposé of hundreds of thousands of confidential American diplomatic cables that were lapped up by media across the globe. Supporters of Assange widely believe that the charges against him have been fabricated in an attempt to stop Wikileaks' campaign of revealing well-kept government and corporate secrets. Throughout the trial and successive hearings, Wikileaks supporters have mobbed courthouses, expressing solidarity with the accused. Many have already contributed to his legal defense fund through a special Facebook application. Given the pitch of emotion and support for his cause, the new gift shop is also likely to be a major draw.
© Copyright IBTimes 2023. All rights reserved.