Will 'The Colbert Report' Get Canceled After 'Racist' Tweet? Twitter Trends #CancelColbert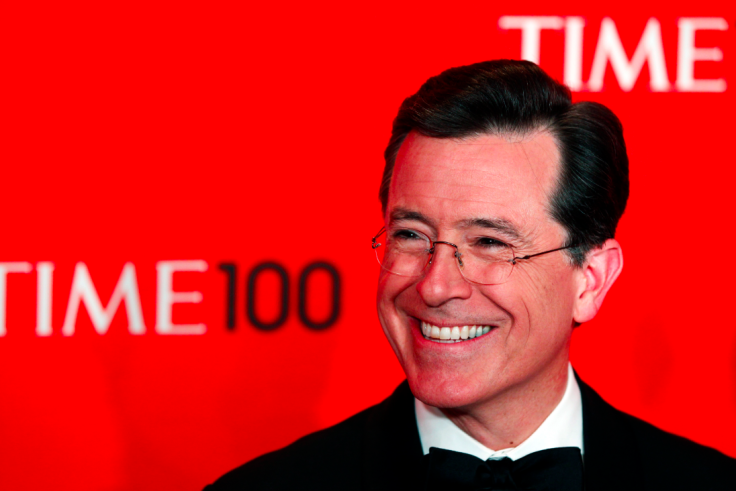 Update 2:59 a.m. EDT:
Comedy Central issued a tweet through the @ColbertReport handle to say that Stephen Colbert did not write the offensive post.
Original Story:
A good way to get your name to trend is by offending someone, and that's what Steven Colbert discovered on Thursday evening after his show's Twitter account made an insensitive, racist comment. The late night host's show offended many with a remark against the Asian community and the hashtag #CancelColbert soon began to trend.
The original post from the @ColbertReport handle read: "I am willing to show #Asian Community I care by introducing the Ching-Chong Ding-Dong Foundation for sensitivity to Orientals or Whatever."
The tweet was probably written to be perceived as a joke, but it certainly wasn't taken that way. Michelle Malkin, an American author with nearly 700,000 followers, jumped on rude words from "The Colbert Report," especially after Comedy Central deleted the tweet. But the push to get the show canceled didn't stop with Malkin. Hundreds of others also embarked upon the trend.
Colbert has been on the air for nearly a decade, posing as an ultra-conservative for his persona. Since he's just essentially playing a character, he's been able to get away with some pretty outrageous things, but the tweet had apparently taken things too far and has insulted many.
This seems to be a matter of context considering it wasn't the first time Colbert made the comment. As written by Entertainment Weekly, Colbert first made the "joke" during Wednesday night's segment. He was making fun of Redskins owner Dan Snyder for answering grievances about his team name by announcing a foundation to help Native Americans. But without that context on Twitter, the punchline seemed more racist than anything.
During an interview with the Telegraph in 2008, Colbert explained that the host he plays is just a character. "I do the show in character -- and he's an idiot," Colbert said. "He's willfully ignorant of everything we're going to talk about. Disabuse me of my ignorance. Don't let me put words in your mouth."
Some of people's Twitter responses have been posted below:
But not everyone thought what Colbert wrote was offensive:
© Copyright IBTimes 2023. All rights reserved.
FOLLOW MORE IBT NEWS ON THE BELOW CHANNELS