Will F-16 Fighter Jets Reach Ukraine Amid Russia's 'Military-Technical Response' Threat?
KEY POINTS
The US has not made any official announcements regarding the transfer of F-16 fighter aircraft to Ukraine
However, it does support the intentions of other allied nations to provide such aircraft to Kyiv
Moscow's Foreign Minister Sergey Lavrov expressed concerns about the potential transfer of F-16 aircraft
A representative from the State Department has indicated that the process of transferring F-16 fighter jets to Ukraine, whether from the United States or another allied nation, would require a significant timeframe and likely take several months to complete.
According to Defense News, Stan Brown, the principal deputy assistant secretary for the Bureau of Political-Military Affairs at the State Department, stated that the United States has not officially announced any plans for transferring F-16 fighter aircraft to Ukraine. However, they do support other allied nations' intentions to provide such aircraft to Kyiv.
Speaking at the Paris Air Show, Brown emphasized that obtaining the license to train Ukrainian airmen would be one of the initial steps preceding the actual transfer of the aircraft.
However, the Russian government recently stated that it would be compelled to take retaliatory actions if Western-made F-16 fighter jets were observed in Ukrainian airspace.
The Defense Post reported that Moscow's Foreign Minister Sergey Lavrov expressed concerns about the potential transfer of F-16 aircraft to Kyiv during an interview with the RT television channel last week. Lavrov emphasized that Russia strongly objects to this matter, indicating a serious stance on the issue.
In his interview, Lavrov also alleged that the F-16 fighter jets could potentially be equipped with nuclear weapons and used by the Ukrainian Armed Forces to target Russian forces.
"Now there is talk about F-16 aircraft, which, indeed, can be equipped to carry nuclear weapons. We've said that publicly," Lavrov said.
"Of course... a military-technical response will follow."
Since the invasion of Ukraine in February 2022, Kyiv's authorities have repeatedly appealed to international allies for fighter jets to provide crucial tactical air support on the frontline.
In May, reports surfaced that the Netherlands has been exploring the possibility of transferring a portion of its F-16 fleet to Ukraine and initiating pilot training promptly.
Meanwhile, Lockheed Martin has expressed its willingness to assist Ukrainian pilots in flying and maintaining its F-16 fighter jets if NATO states decide to send the aircraft.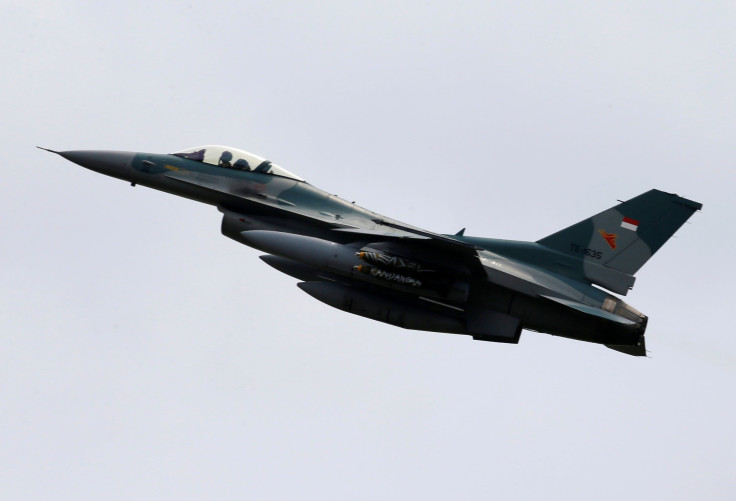 "We are standing by, ready to not only backfill need as it arises with new F-16 builds but also any modifications to F-16s as well as training, equipment and systems," Frank St John, chief operating officer, said according to Financial Times.
Lockheed Martin, the renowned defense manufacturer, has disclosed its intentions to ramp up the production of F-16 fighter jets at its facility in Greenville, South Carolina. With approximately 3,000 F-16s currently in active military service worldwide, Lockheed Martin aims to increase its monthly production rate to four jets over the next couple of years.
© Copyright IBTimes 2023. All rights reserved.