Will He Coach His Children? Here's What Federer Has Planned If His Twins Choose Tennis Professionally
Roger Federer recently admitted that while he would not stop his children from choosing tennis professionally, he would not coach them.
Federer, along with Germany's Alexander Zverev, is currently on a North and South America tour where the two have been playing each other in exhibition matches. Thanks to Federer's presence, their match in Mexico City was etched in the history of the sport.
Federer and Zverev's game was organized inside the world's largest bullring, the Plaza de Toros, which also witnessed the biggest crowd ever seen in the history of tennis. The organizers reportedly have revealed that a record number of 42,517 spectators were present in the stadium to watch Federer beat Zverev 6-3,4-6,6-2.
During a recent interview, when Federer was asked if he would support his children if they wanted to become tennis professionals, the 20-time Grand Slam winner replied, "Definitely. I would be a bad dad if I said no. But I would not coach them because I do not want to stay on the tour for 20 more years, waiting in the locker room, making sure you are eating well."
"But I will support them like any normal father. I will support any of their decision. Tennis is a great sport, I would support them but I would not be with them every day."
Speaking about his South America swing, the Swiss legend said "it has been quite a journey" and insisted that he had never had such an experience before.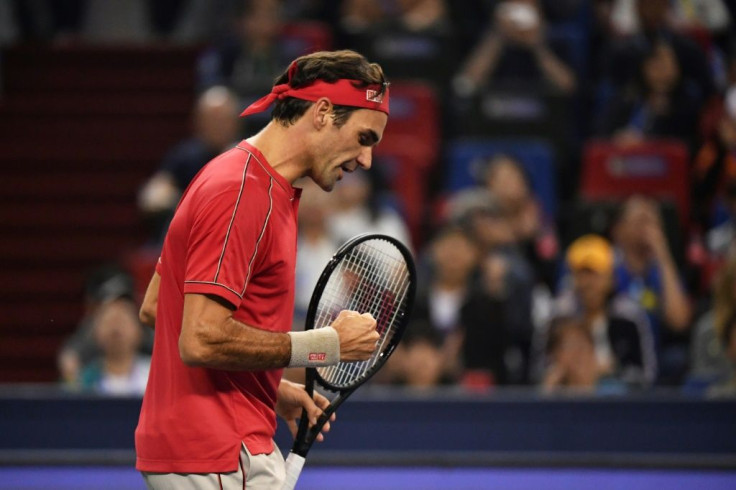 "It's been quite a journey. I saw and did many things since when I started playing professional tennis, since when I won the Orange Bowl in Miami at 14 years of age, but it's never been so busy and intense, so crazy, seeing so many people. The stadiums, the atmosphere is something unforeseen."
"On Saturday we set the highest record attendance for a tennis match in Mexico City, it was amazing, I went to Chile for the first time, in Buenos Aires people cheer you like if it was football. It was very nice in Bogota but unfortunately we did not play," the 38-year-old Swissman added.
An excited Federer went on to mention that it is turning out to be a trip he would forever remember.
"Here we are in Quito and I want to learn about the culture, meet new people. I enjoyed every trip so far, it has been intense because I had to play, sleep during trips, but it was worth it and I will remember it forever. It's moments I will tell my children," Federer said.
© Copyright IBTimes 2023. All rights reserved.