Will ISIS Attack Italy? Foreign Minister Discusses Islamic State Militants, Migration From Libya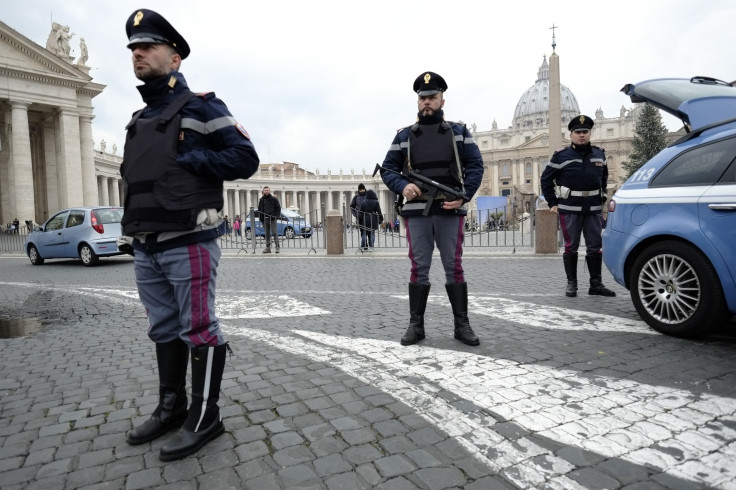 Europe and its allies throughout the world need to focus on sustainable and diplomatic solutions in regions of conflict in the Middle East and North Africa in order to combat a growing threat from Islamic militants while easing a continentwide migration crisis, an Italian authority said Wednesday.
Italy is located just a few hundred miles off the coast of North Africa, and Italian Foreign Minister Paolo Gentiloni urged the U.S. and Europe to fight the Islamic State group's rise in Libya while working toward achieving stable governments in countries where the extremist organization has taken hold.
"We need to prove that Libyan dialogue and diplomacy can be stronger than the threat of Daesh," Gentiloni said at the Council on Foreign Relations in New York Wednesday, using another name for the terrorist group, aka ISIS. "We should all seriously be focused on our main target, and our main target is to have the creation of a Libyan government. This is what we need strategically to defeat terrorists, to tackle migration against smugglers," he said.
While Greece has recently taken center stage in the continuing migration crisis in Europe, seeing around 900,000 asylum-seekers cross its borders in 2015, Italy has also been a flashpoint for illegal migration for over a decade and saw 150,000 refugees arrive in the same year. With high national deficits, border control has been underfunded and sometimes overseen by the Mafia, according to local reports. As ISIS moves increasingly to nearby Libya, Italy will need to deal with a growing terror threat, and Gentiloni laid out Wednesday the country's plan for serving as a first line of defense against ISIS in Europe, emphasizing the need to help build stable Middle Eastern governments and stronger economic integration.
Italy served as a point of first entry for economic migrants and asylum-seekers long before the refugee crisis became headline news in the summer of 2015. Its proximity to Northern Africa has made it a popular arrival point for people fleeing violence in places like Sudan and Eritrea, where continuing civil conflicts have created large refugee populations. Tens of thousands of people from Eastern and Central Africa have made the journey to the former Italian colony of Libya on foot, going on to take smuggler boats across the Mediterranean to destinations such as the island of Lampedusa, Italy. The journey, often made in small rubber boats, is extremely dangerous and frequently ends in death or coast guard rescue.
The majority of refugee arrivals to Italy want to continue on to Northern Europe where economies are more prosperous and the job markets stronger. European Union laws require the nation of first entry to fingerprint, photograph and register new arrivals, however, and the influx in migration to Italy and Greece in the past year has made this process lengthy and ineffectual, as EU members have criticized these countries' failures to properly regulate asylum-seekers.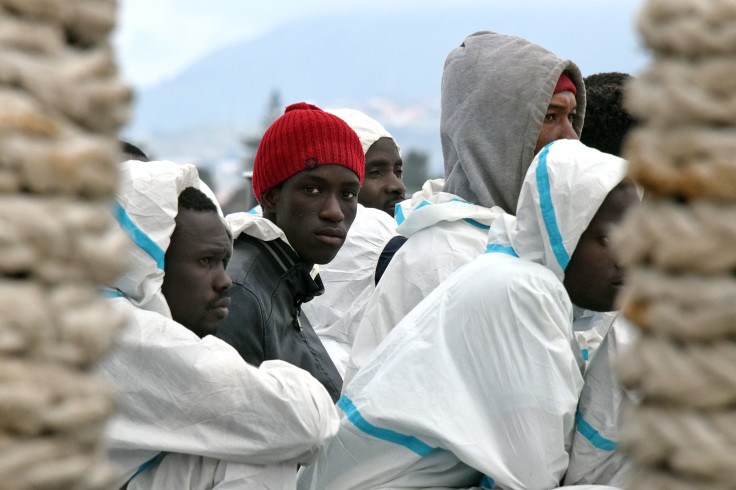 Europe needs more-effective rules for asylum-seekers so the burden of regulating migration will not continue to fall so heavily on the countries of first entry, according to Gentiloni. "Building new walls cannot be an answer — migration flows will be on the European agenda for a very long time," he said, adding: "There is no quick fix. We should urgently devise a common European approach."
Part of Italy's difficulty in dealing with the flow of migration has stemmed from its own slow GDP growth and sluggish economy. Following a continentwide recession in 2008, Italy was one of several countries to accept EU loans in exchange for austerity measures such as budget cuts and higher taxes, and it still has some of the highest debt in the EU. Public debt in Rome in 2015 reached an all-time high of 132.6 percent of GDP, making it the second highest in the eurozone, behind Greece at 175.1 percent, according to Eurostat, the official statistical office of the European Union.
Defense spending continued to decline for the 2016 budget, and much of Italy's intelligence relies on tips from foreign agencies like the FBI. This lack of funding has allowed for Mafia families in Naples and Sicily, such as the Camorra clan, to operate somewhat freely, often patrolling the nation's borders to keep out ISIS and assist in the smuggling trade in cooperation with Nigerian mob members, according to reports in local news outlets.
Following a coordinated terror attack on Paris carried out by ISIS in November 2015 that left 130 dead and hundreds more wounded, the militant group has increasingly threatened Italy. The Italian military has supported a U.S.-led coalition conducting airstrikes on ISIS targets in Iraq and Syria.
ISIS has claimed it will target major landmarks in Italy, particularly in historic Rome, such as the Vatican, in propaganda videos created by the group. Threats from ISIS will likely only grow, following an announcement in February that Italian authorities will allow U.S. drones to take off from Sicily in order to carry out airstrikes on ISIS in Libya.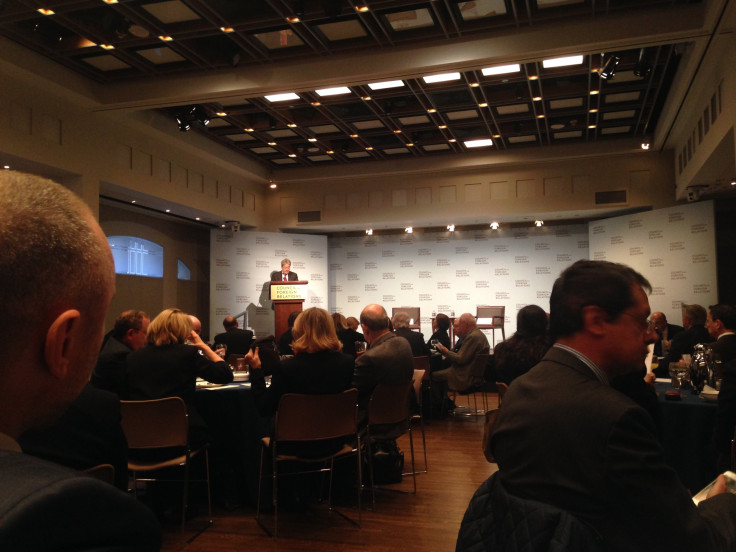 As ISIS has lost ground in Iraq and Syria to other rebel groups, with help from the U.S. air coalition and Kurdish soldiers, leaders from the Islamic extremist group have increasingly turned their attention toward Libya and Northern Africa.
"ISIS' safe haven in Libya will allow it to survive even if it is defeated in Iraq and Syria," read an excerpt from a report by the Institute for the Study of War. "ISIS will use its Libyan base to exacerbate regional disorder and attack Europe."
Europe, the U.S. and their global allies will need to work together to help Libya transition into a stable government that will be able to discourage Islamic extremism on its own, according to Gentiloni. The foreign minister urged the need to avoid military occupation in the country and instead to help facilitate diplomatic negotiations.
Around 6,500 ISIS fighters were operating out of Libya in February, U.S. intelligence officials told CNN. The oil-rich country, still consumed in unrest following a revolt in 2011, could serve as a lucrative source of income for the militants.
While in theory it is possible for militants to smuggle themselves into a country among refugees, migration experts have criticized this idea, pointing out the obstacles in being granted asylum status as well as the fact that all of the terrorists involved in the lethal Paris attacks were not refugees but EU citizens.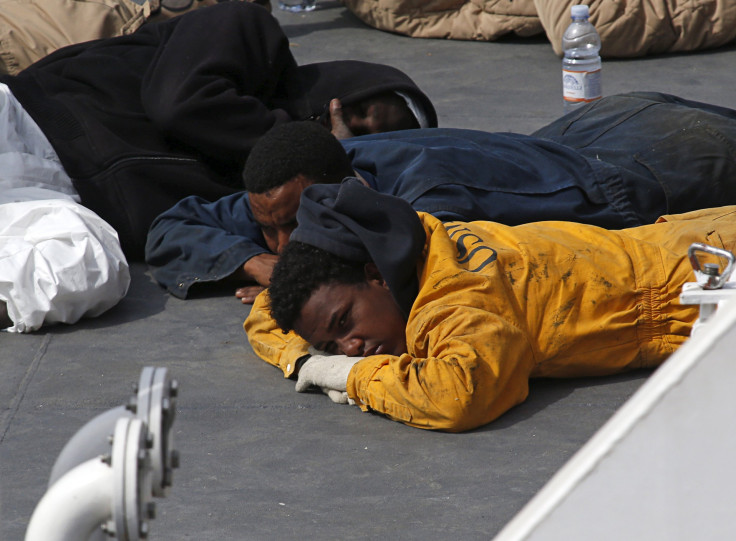 The crises facing Italy concern not only Europe but the entire world, according to Gentiloni, who encouraged greater solidarity among international powers on the issues of migration, security and economy.
"In the region we do face global issues that do concern all of us and require strong leadership," he said, adding: "There is not a single solution."
© Copyright IBTimes 2022. All rights reserved.
FOLLOW MORE IBT NEWS ON THE BELOW CHANNELS