Will ISIS Attack Washington, DC? Islamic State Threat Stirs Fear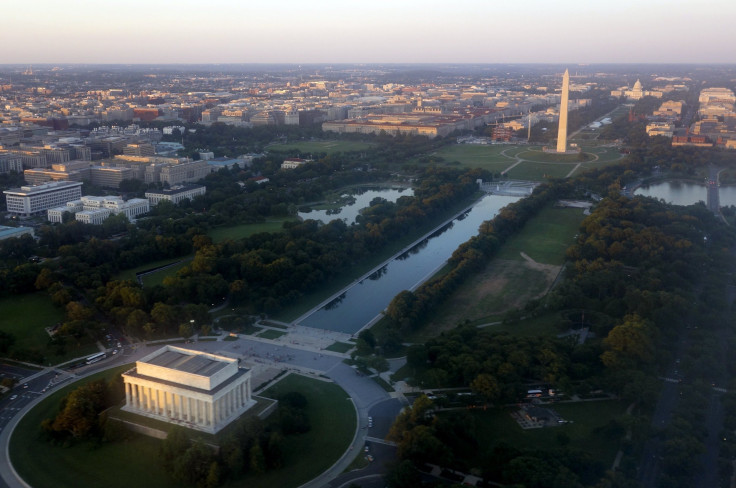 After the Islamic State group released a video Monday vowing to carry out an attack against Washington, D.C., Shawn Bryant stopped using the subway system, and going to cafes and bars downtown became a source of anxiety rather than enjoyment. Bryant, 28, said he suddenly felt less safe and feared ISIS would strike the U.S. capital as it did Paris.
"There's always a lingering fear of some sort of attack on D.C. This time, I took it more seriously. I felt like this wasn't big talk," said Bryant, a digital strategist who has lived in Washington for three years. "I think what heightens my fear is you're either in the mix of political people and official buildings, or you're out in casual, free, relaxing areas. And both of those are targets."
It's not the first time the Islamic State group has made threats against the United States. But the latest warning comes on the heels of almost simultaneous attacks in a European metropolitan area deemed largely safe, stirring fears that the same carnage could happen on American soil. While large-scale terrorist attacks like the ones in Paris are less likely to occur in Washington due to heightened security and geographical advantages, experts said, ISIS-inspired lone wolf attacks remain easy to execute and difficult to foil.
Eight assailants, including seven suicide bombers, attacked six public areas in and around Paris on Friday. At least 129 people were killed and hundreds more wounded at several restaurants and cafes, the Bataclan concert hall and outside a stadium. The attackers aimed at what terrorism experts call soft targets, public areas that are relatively vulnerable or unprotected, showing that everyone is equally in danger when ISIS strikes.
"The possibility of them carrying out an attack like this [in Washington] is very real. But I would say their capability would be better in a place like Paris," said Tim Clemente, a retired FBI counterterrorism agent. Although Paris has a significant number of security personnel on hand, they are currently inundated by the hundreds of thousands of refugees and migrants coming to Europe from the Middle East and Africa. This influx makes it difficult for French authorities to weed out potential terrorists, Clemente said.
France's proximity to the Islamic State's stronghold in Syria makes Paris particularly vulnerable. There are land-based routes from the Middle East into Europe by way of Greece and the western Balkans, while the United States is almost 6,000 nautical miles away from Syria's conflict zone.
"I think everyone was shocked ISIS was able to get seven people in with suicide vests and explosives to launch an attack on the French capital. But that's a function of the degree to which French security services are overwhelmed by the people they need to monitor," said Michael Boyle, an associate professor of political science at La Salle University in Philadelphia whose research includes political violence and terrorism. "The U.S. is harder to get at, but that doesn't mean they won't be able to do it."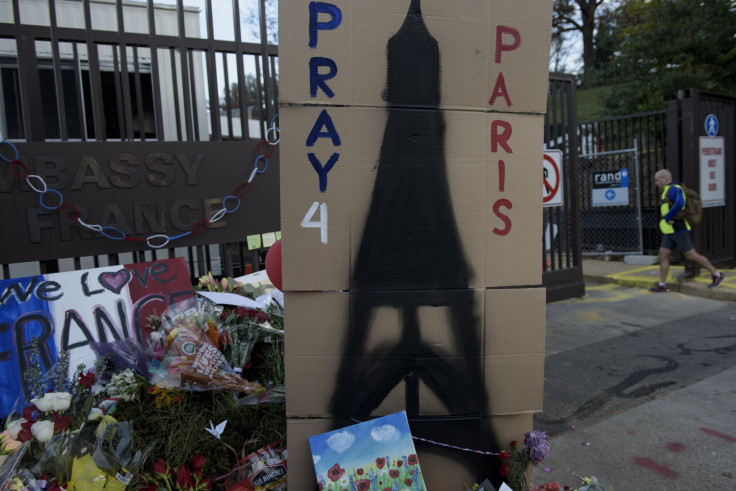 The United Nations estimates at least 22,000 foreign fighters from 100 countries have joined the jihad in Syria and Iraq since conflict broke out in 2011. This includes about 1,550 from France. By contrast, the United States has seen only about 200 citizens travel to Iraq and Syria. While some are still fighting on the battlefield, experts said many have returned home.
The Schengen Agreement allows free travel across much of Europe's borders, which makes tracking returned foreign fighters even more daunting. The U.S. has better mechanisms in place regarding counterterrorism, airport security, border control and screening of arrivals.
"Certainly we need to take any threat from ISIS seriously," said Jordan Tama, assistant professor at American University's School of International Service in Washington, D.C. "But the U.S. is one country with uniform border control policies, whereas in Europe people are coming from a variety of different nations with security procedures that are not all on the same level."
In recent months, purported ISIS members have issued a number of threats against the United States, saying the militant group has trained fighters stationed throughout the country who are ready to attack. While the intent to inflict significant damage on the U.S. is there, the capability is less so.
Since the Paris attacks and the Islamic State threat, Joe Gonzalez, the manager at Justin's Cafe on First Street in downtown Washington, said lunchtime has remained busy and he hasn't sensed any fear among his customers. "Overall, we feel pretty safe here," said Gonzalez, who lives a block from the cafe. "We live in a pretty actively militarized area."
The Islamic State's threat to strike Washington, however, could trigger ISIS-inspired attacks by radicalized individuals already living in the U.S. These lone wolf-style attacks might be smaller and less coordinated, but they can still claim dozens of lives.
"It doesn't take a great deal of sophistication to go into a crowded room and blow yourself up," said Clemente, the former FBI agent.
The FBI, along with the U.S. Department of Homeland Security, is "closely monitoring" events in Paris but said in a statement Monday that, "at this time, there is no specific or credible threat to the United States." Meanwhile, Washington police have beefed up patrols, adding adding K9 sweeps and expanding random explosives screening in the city's rail system. The Metro Transit Police Department said Monday it has "implemented several other countermeasures that are not visible to the traveling public," along with other local and federal law enforcement agencies. The Capitol Police Board, which oversees law enforcement and security for the U.S. Capitol and its surrounding buildings, said it has also "increased presence and visibility" in a number of areas, according to CNN.
"The District of Columbia is always operating at a heightened level of security because of our locale. The Metropolitan Police Department is working with our federal partners to keep our city safe and we will deploy resources around the city as deemed necessary," said a statement from the office of Mayor Muriel Bowser obtained by International Business Times.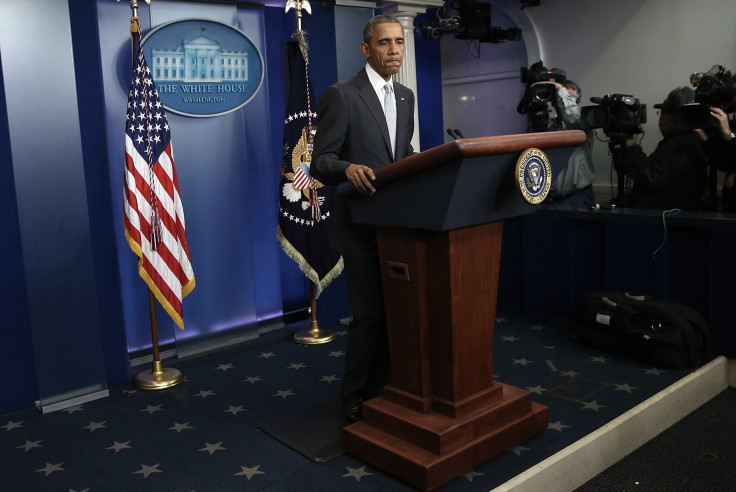 Heunegnaw Adej, owner of Windows Cafe and Market on Washington's Rhode Island Avenue, said he recognizes ISIS as a global threat, but he never worries about a terrorist attack occurring in the U.S. capital. "It's very sad what happened, but I'm not scared. I have the confidence in my government here," said Adej, who lives outside the district in Silver Spring, Maryland.
Phil Mendelson, chairman of the Council of the District, said citizens indeed should feel safe in the U.S. capital because local law enforcement and security personnel are well-prepared. "Our police have trained extensively for this sort of threat. While we are of course concerned about any threat, the citizens of the district can feel safe. I think it's unfortunate that terrorist organizations can strike fear in ordinary and innocent civilians, but the best response is to not give in to the fear they want," Mendelson said in a statement to IBT.
The latest ISIS threat against the U.S. came in a video released Monday, in which alleged ISIS militants threatened that Washington would "suffer the same fate" as Paris.
"The Islamic State doesn't have the same opportunity to strike in the U.S. as it did in France, otherwise it would have," said Max Abrahams, an expert on terrorism from Northeastern University in Boston.
Still, ISIS's latest threat weighs on the mind of Bryant, the Washington resident. Since the Paris attacks, Bryant, who has cerebral palsy, said he fears his disability would impact him in the event of a terrorist attack He worries how he would quickly exit a building or get to safety.
"I've thought about if something were to happen," Bryant said. "You think, 'OK, what would I do,' and you realize, 'Oh my God, I don't have a plan at all.' "
© Copyright IBTimes 2023. All rights reserved.