Woman Steals Newborn From Hospital After Husband Threatened Divorce Over Multiple Miscarriage
A woman was detained by police for stealing a newborn girl from a hospital in northwest China. Local media reported early Monday that a woman was caught on camera loitering in front of a hospital's maternity ward in Hetian, Xinjiang, before stealing the baby.
The woman, who can no longer have children after suffering several miscarriages, was seen in a CCTV footage from Dec. 26, 2018, pacing up and down a corridor of the maternity hospital before leaving with an accomplice, who was seen carrying the stolen baby in a blanket.
After the baby, who was born a day earlier, went missing, hospital staff alerted local police. According to video news site Pear, officers checked surveillance footage and traced it back to the female suspect, who appeared to sneak into wards.
"We identified a suspect based on the hospital's CCTV footage. The woman was seen loitering in the corridor of the hospital and repeatedly entering different wards," a spokesperson for the Hetian district police said, according to the Daily Mail. "Then, as soon as the mother (patient) was asleep, the suspect took the baby and left the premises."
The pair was spotted flagging down and getting into a vehicle near the hospital.
"We asked the driver to stop the car immediately and keep the passengers in the vehicle before police officers arrived on scene," the officer told reporters.
During questioning, the woman told officers that she could no longer bear children, after suffering from multiple miscarriages and her husband threatened her of divorce if they would remain childless.
"My husband said many times he would divorce me because I couldn't have children," the woman said, adding that she felt she "had no choice" but to steal and raise a baby as her own.
Police rescued the baby from the woman and the child was returned to her biological parents. Police are currently investigating the incident.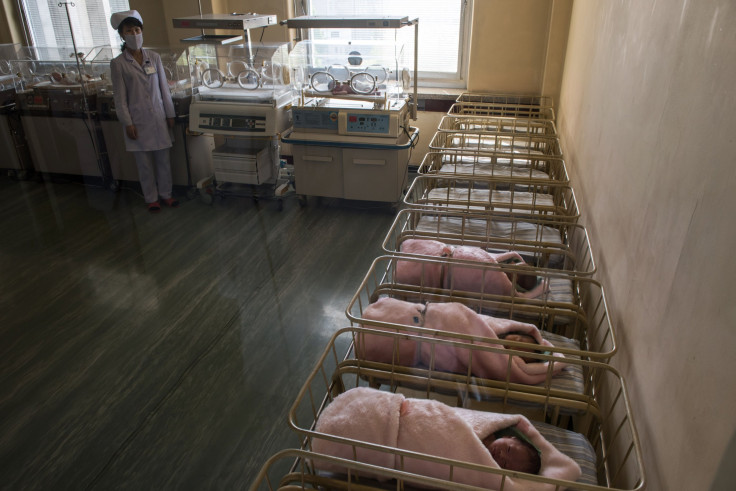 © Copyright IBTimes 2023. All rights reserved.