World food prices at record high since 1990: FAO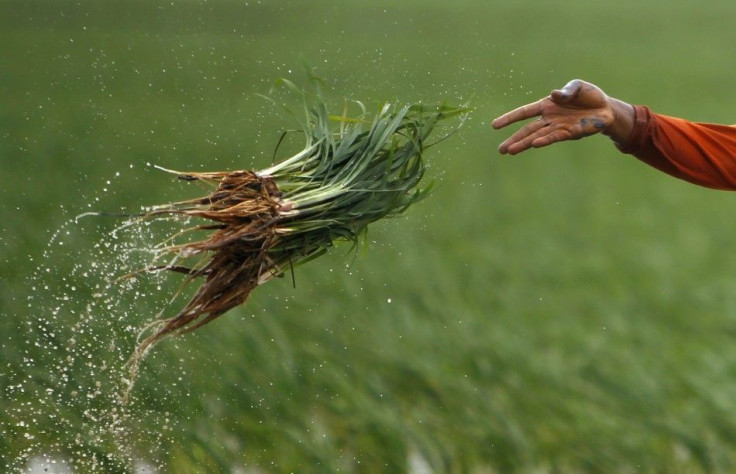 World food prices reached a record high in January, posting an increase for 17th month in a row, the Food and Agriculture Organisation (FAO) said on Thursday.
The FAO Food Price Index, which measures the monthly changes in food prices, increased to 231 points in January, up 3.4 percent compared with December 2010.
The index touched its highest level in January since FAO started measuring food prices in 1990.
The report stated that prices of all commodity groups monitored by the agency showed a strong increase in January expect meat.
The new figures clearly show that the upward pressure on world food prices is not abating," said Abdolreza Abbassian, economist and grains expert at FAO.
Among the commodity groups, prices of dairy products saw the highest increase in January, up 6.2 percent from December last year.
"A firm global demand for dairy products, against the backdrop of a normal seasonal decline of production in the southern hemisphere, continued to underpin dairy prices," FAO said.
Oils/fats prices rose 5.6 percent in January nearing a record level reached in June 2008, reflecting an increasingly tight supply and demand balance.
Sugar and cereal prices went up 5.4 percent and 3 percent respectively.
These high prices are likely to persist in the months to come. High food prices are of major concern especially for low-income food deficit countries that may face problems in financing food imports and for poor households which spend a large share of their income on food," Abbassian said.
The only encouraging factor so far stems from a number of countries, where - due to good harvests - domestic prices of some of the food staples remain low compared to world prices, Abbassian added.
© Copyright IBTimes 2023. All rights reserved.